Ticonderoga — Ticonderoga Central School District employees have agreed to a pay freeze.
The district's teaching, administrative and non-instructional staff have all agreed to forego salary increases during the 2012-13 academic year to help close a budget gap.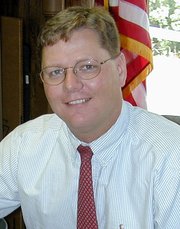 Ticonderoga was facing a nearly $2 million spending deficit for next school year, according to John McDonald, superintendent. The pay freeze along with $900,000 in other cuts has closed the budget cap to about $315,000, he said.
The salary concessions — which include pay, pension contributions and social security payments — total about $728,000.
"I'm very pleased, very proud of our employees," McDonald said. "They're putting kids first. We were looking at 17-21 staff cuts. It would have had a tremendous negative impact on our students."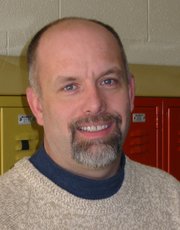 Rick Smith, president of the Ticonderoga Teachers Association, said his members overwhelmingly approved the pay freeze.
"We're trying to keep our school whole," Smith said. "Without a pay freeze the cuts to our programs and personnel would have been devastating.
"We're getting squeezed by the state," Smith said. "State aid dwindles year-after-year. Education in Ticonderoga and New York State is in a very precarious position."
There are 115 members of the Ticonderoga Teachers Association. The group made more than $310,000 in concessions in the 2011-12 school budget.
"We are a union and it's our responsibility to take care of our people," said Mike Zent, president of the Ticonderoga Support Staff. "Had we not agreed there would have been an abundance of cuts if something else couldn't be worked out. This was best for our people."
There are 58 members of the Ticonderoga Support Staff.
With the pay freeze there will be no budget-related staff cuts. McDonald said two elementary teaching positions will be eliminated because of declining enrollment, a position in the administration office will be lost to retirement and a non-instructional position will be reclassified in next year's budget.
(Continued on Next Page)
Prev Next
Vote on this Story by clicking on the Icon