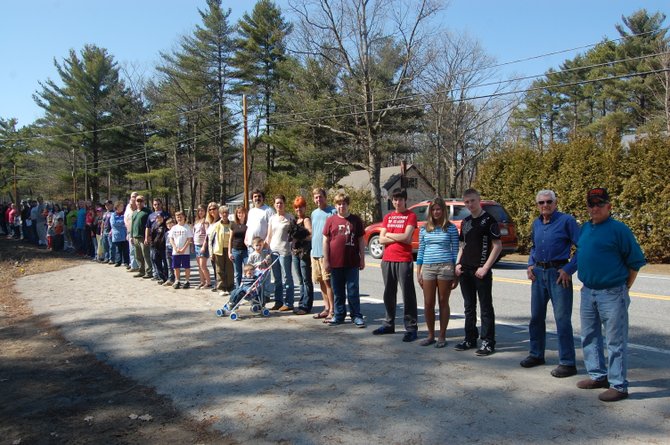 continued — The RV park would be priced to only attract individuals who wanted to be there, the said. Varin is not targeting a lower-end RV park, Murnane stressed.
It was described as seasonal, operating roughly six months out of the year, and would not create a transient population. That statement was at odds with many residents at the meeting, who said at a Planning Board meeting the property was described as something for transients.
Murnane said a city police officer would work on the management team to help ensure the RV park does not create a problem for its neighbors.
"If a neighbor comes over and has a problem, we want to address that," Murnane said.
The property would also include a buffer or screening for the benefit of adjacent properties.
Murnane contended the property should be issued a variance because it is unique, consisting of 83 acres, of which only a small portion can be developed. The property has been on the market for three years with "no feelers," he said.
But several residents who live near the property contended that it is not unique and there is no hardship. The market is down, and that is why it has not been sold. If anything, they said, the owners should be seeking to have their assessment lowered.
So far, more than 125 residents that live around and near the property have signed a petition requesting that Varin not be granted a variance to construct the RV park in a residential area. Many of those residents wrote letters to town of Plattsburgh officials and attended at least two town meetings at which the proposal was discussed.
"The only time we can get peace and quiet in the neighborhood is at night when traffic dies down, and that is about when an RV park gets noisy," said Mike Malek. "There will be an increase in accidents with large, lumbering RVs pulling out of a wooded area.
Vote on this Story by clicking on the Icon