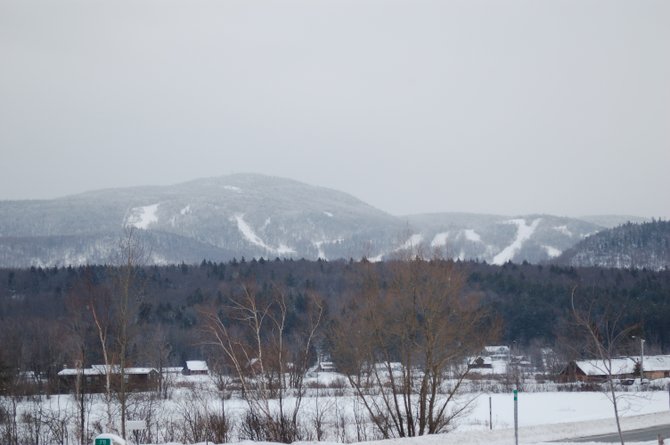 continued — After the decision, Protect issued the following statement, which may have foreshadowed their intent:
"The APA staff and board have issued a ruling which is a slap in the face of all previous boards who, by and large, have made the hard decisions to enforce the law and protect our Park," said Robert Harrison, one of the group's three co-chairs, in a prepared statement. "This board, influenced by a misguided presentation by the APA Executive Staff, has torn apart the very foundation of the Adirondack Park Agency Act. It is truly a very sad day."
Protect further stated their case in a March 20 press release.
"When Governor Rockefeller signed the law creating the APA, he is said to have proclaimed 'The Adirondacks are saved forever'," said Bob Glennon of Protect, a former Counsel and Executive Director of the Agency who is assisting in the lawsuit. "He was tragically wrong. It is now up to Governor Cuomo, who has often visited the Adirondacks with his family, and who has proven he can get things done in Albany, to give the agency charged with preserving the largest natural area east of the Mississippi for 19 million New Yorkers and future generations, a badly-needed backbone implant."
"In the last few years APA has become a rogue agency that ignores the law for political ends" said John Caffry of Protect, the lead attorney in the case. "Its rubber-stamp approval of this project, the largest ever to come before it, is only the latest example of this unfortunate trend."
The suit, filed in the Supreme Court in Albany County, and expected to be transferred by that court to the Appellate Division, Third Department, is returnable on May 11.
Caffry, Glennon and Roger Downs, Conservation Director of the Sierra Club Atlantic Chapter, will hold a press briefing at 11 a.m. on Thursday, March 22, in the Legislative Correspondents' Association room in the Legislative Office Building in Albany.
Vote on this Story by clicking on the Icon