Crown Point — Difficult decisions the past few years are expected to pay dividends in the 2012-13 Crown Point Central School budget.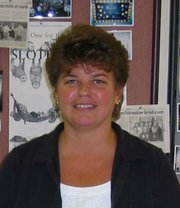 "The words to describe our (20)12-13 budget are hopeful and optimistic; words we have not been able to say in a few years," Shari Brannock, school superintendent, said.
Preliminary budget figures call for a 1 percent increase in spending and a tax increase of less than 2 percent, although Brannock doesn't want to give specific numbers.
"I hesitate to give draft levy and expense totals since we may have changes up or down," the superintendent said. "Everything is subject to change in next few weeks as necessary."
The current Crown Point school budget is $6,135,162. The current tax levy is $1,489,000.
School officials are awaiting the adoption of a state budget, which could affect its preliminary spending plan. The board will adopt the budget either at its April 4 or April 17 meeting.
Voters in the district will decide on the budget May 15.
"Based on some long-term planning, prior year cuts, some creative personnel changes, benefit concessions, local retirement incentives and the commitment of the board, administration and staff to cost savings, we are holding our own," Brannock said. "The initial budget includes similar staff and programs for next year."
The preliminary budget includes raises of 2 to 4 percent for employees.
Brannock said the Crown Point district is in good position this year because of difficult decisions in previous budget deliberations.
"Over the past few years, Crown Point Central School has, unfortunately, had many personnel cuts," Brannock said. "Through work on our master schedule and use of multi-area certified staff, we have had personnel changes (cuts) and still been able to maintain programs and a high-quality education for our students."
Besides staff cuts, past employee benefit concessions include switching to a higher deductible insurance plan, which saved the district about $120,000 over two years.
Last year five non-instructional employees retired, taking advantage of a local incentive program. Those positions were not filled.
This year Crown Point has again offered a local retirement incentive again. There are three teachers and one teacher assistant planning retirement.

"We will realize some savings in year 1, and more savings in future years," Brannock said. "We will also be creative when replacing these positions. We estimate that we will save approximately $75,000 through attrition and rehires at lower salaries."
Vote on this Story by clicking on the Icon