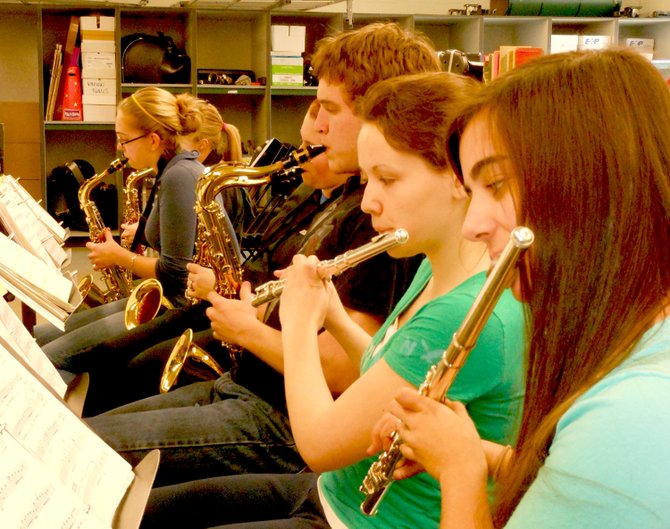 continued — The Elizabethtown-Lewis school auditorium will be turned into a restaurant for the event with music performances beginning at 4:30 p.m. and the pasta dinner to be served at 5:30 p.m. The dinner will include spaghetti with meat or vegetarian sauce, salad, bread, dessert and a beverage; the dinner will be served family style with dishes of food brought to the tables and individuals can help themselves.
Tickets are $5 for adults and $4 for students/seniors. Children under five are admitted free and tickets will be available at the door. Dinner begins at 5:30 p.m. in the auditorium of the Elizabethtown-Lewis School and the concert will begin at 6 p.m.
For further information about the event of to find out how to can help out during the event, contact Kerry Mero at 873-6371, ext. 412.
Vote on this Story by clicking on the Icon