Willsboro — The students of Willsboro Central school are set to bring the classic musical, "The Sound of Music," to the auditorium stage March 22.
Students in grades 2-12 will perform musical numbers and dance routines to portray the Rodgers and Hammerstein musical.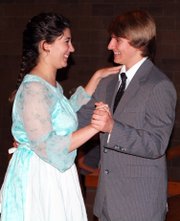 Based on the memoirs of Maria Von Trapp, the play follows Maria's adventures of the Von Trapp family singers as they escape from Nazi occupied Austria in 1930.
Willsboro science and reading teacher Derrick A. Hopkins, director of the play, said it is sure to be a colorful and heartwarming production the community will enjoy.
"If you put on a play like, 'The Sound of Music,' people will hear the songs they know and love," Hopkins said. "We have a great mix of ages with our cast and it's a nice acting show filled with love, family, and touches on the politics of Nazi-occupied Austria."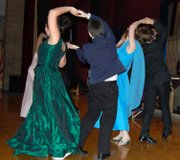 The students have been practicing since January to learn their lines and routines. The play has a cast of 50 actors, including 20 community members playing nuns. Faculty participants include Hopkins as the director, Jennifer More as the music director, Amie-Laurie Lemieux as choreographer and Nikki Hilchey as technical director.
The play not only gives students the opportunity to practice acting, dancing and singing, but it has served as a learning opportunity, Hopkins said. Set in 1930 Austria before German Nazis took over the country, Hopkins said some of the students were learning about the serious background of the play and the Holocaust in Europe during the 1930's for the first time through the play.
"When we were practicing he told us stuff I didn't like," Olivia Politi, a third-grader who is playing Brigitta, said. "In the scene where we are hiding he told us in real life if we were caught something bad would happen."
(Continued on Next Page)
Prev Next
Vote on this Story by clicking on the Icon