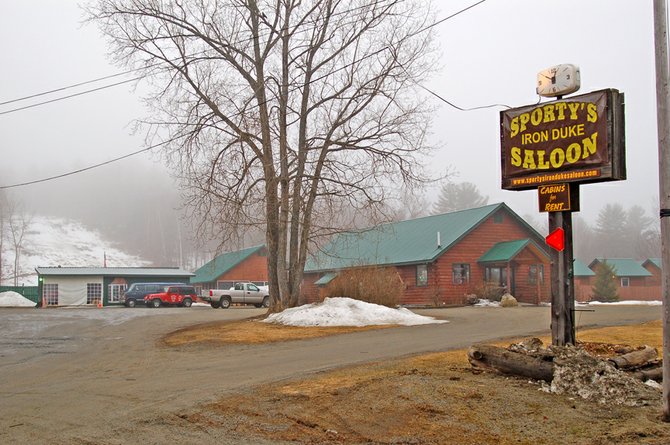 Minerva — Verizon Wireless officials have changed their location for a potential cell tower site in Minerva, catching town and state officials off guard.
Verizon Wireless spokesman John O'Malley said March 12 that his company signed a one-year land lease agreement with the owners of Sporty's Iron Duke Saloon in Minerva, which is across State Route 28N from the originally planned cell tower site on land owned by the town of Minerva.
"After completing our investigation, we decided the property behind the town hall was not an ideal location because of concerns from the APA and town of Minerva," O'Malley said.
An engineer at Tectonic, the company hired by Verizon to build the cell tower, recently told Minerva Town Supervisor Sue Montgomery Corey that Verizon had asked them to put plans for the tower on hold.
"On my end, everything is done," Tectonic engineer Jean Marie Frawley said about the original site. "It's up to Verizon and the APA to complete this project."
Verizon signed a land lease with the town of Minerva in 2009 to build a tower on town property at 5 Morse Memorial Highway. After completing a balloon test on the location, Verizon abandoned the idea of using that property to build its Minerva tower, but that was news to town officials.
Corey said last week that town residents have been anxiously waiting for the promised cell tower since the agreement was signed.
"People here, like everywhere, have a need to stay connected," Corey said. "We are surprised we haven't heard anything about the project since March 2011."

In March 2011, a team of Verizon technicians performed a balloon test at the potential cell tower site, where large yellow balloons were released and tied off at the exact height of the proposed cell tower. Later, Corey received a letter from Frawley on behalf of Tectonic:
(Continued on Next Page)
Prev Next
Vote on this Story by clicking on the Icon