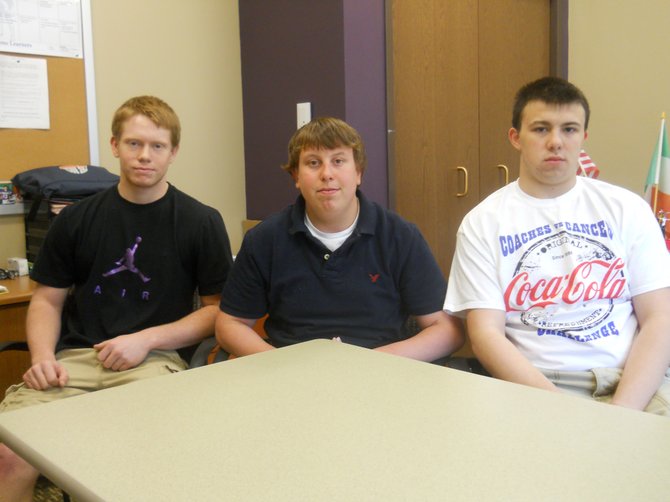 Ticonderoga — Students want to be heard as the Ticonderoga Central School District struggles to close a $1.7 million budget gap for 2012-13.
"We understand the school board has an impossible job," Jordan Woods said. "They're going to have to make cuts, but these cuts will affect us dramatically. We want to have some input."
That's why the Ti High Student Voice, the student government, formed a budget committee. It's members have met with Superintendent John McDonald and plan on attending board meetings throughout the budget process.
Woods serves on the student budget committee along with Karney Manning, Cody Henthorn and others.
"We talk to kids all the time and we've had one (student body) meeting to collect opinions and ideas," Woods said. "We intend to make our opinions known to the board."
The New York State tax cap, which takes effect this year, calls for a 2 percent limit on tax increases — although some aspects of school spending are exempt from the tax cap. In Ticonderoga that means taxes can increase a maximum of $350,000 in 2012-13. That's a 3.5 percent increase when exemptions are added in.
At the same time Ticonderoga has lost nearly $1.7 million that was available in 2011-12. Gone are $700,000 in state Excel aid, $310,000 in employee concessions, $300,000 in local fund balance, $180,000 in federal stimulus money and $87,000 from the employee retirement fund.
That means Ticonderoga will have to make serious budget cuts — cuts that worry students.
Manning said the top concerns are extracurricular activities and college prep courses. Students do not want those cut.
"We want the community and the board to know that if you take away extracurricular activities you're taking away a big part of students' lives," Manning said.
Woods, Manning and Henthorn are all juniors who are concerned about the way cuts could affect their futures.
(Continued on Next Page)
Prev Next
Vote on this Story by clicking on the Icon