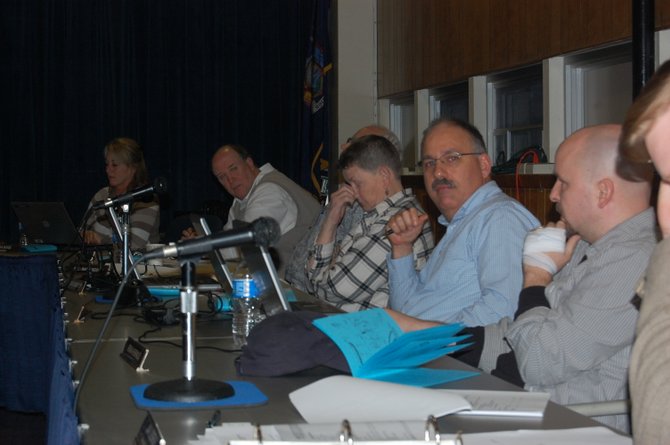 continued — The superintendent further discussed a statewide study that indicated Clinton County was among the hardest hit in New York by reductions in state aid.
"There truly is a broken structure to the aid mechanisms in the state of New York."
The budget he presented worked within the 3.01 percent tax levy cap, which was determined by a specific formula and varies from district to district.
The budget gap is smaller under the most recent budget due to developments in health insurance rates, state aid misrepresentations and budget reductions by Short that did not touch student programs or personnel.
The current budget gap the board must bridge is $1.7 million, though if the spending plan is twice defeated by voters the district would be forced to adopt a contingency budget. Under updated rules, under a contingency budget the tax levy cannot increase over the current levy. That would result in a $2.3 million budget gap for Plattsburgh City School.
A budget with no cuts in it would require a 13 percent increase in the tax levy.
"That's got a little sting to it," Short said.
The district may use $1.9 million in fund balance, though that is dwindling down. Short reminded the board and audience that the fund balance is for rainy days, and "we don't know when it is going to stop raining."
"We are going to need it next year," he said. "We will be right back here again."
Plattsburgh has enjoyed a strong school system and will remain prominent in the area, Short said, but the cuts will be painful if they have to be made.
School Board member Steve Krieg would like to see no cuts, but said the district must put forth a budget that will be voted on by citizens.
Board member Patricia Bentley said the city is dependent on the school district and the education it provides students.
"It is not business as usual," she said. "It is not going to be a simple cut."
Vote on this Story by clicking on the Icon