Ticonderoga — Debating the future of its police station for several years, the Ticonderoga town board has decided to do a full analysis of all town buildings.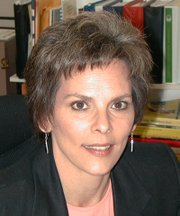 "We need to fully understand all our options before we can make any decision," Supervisor Deb Malaney said of a possible police re-location. "We have options, but what's the best one?"
Structural problems at the present police station on Burgoyne Road prompted local officials consider a new police location two years ago.
The town has looked at leasing the former Rite Aid building downtown, moving to the former Armory on Champlain Avenue and the Community Building. The Rite Aid option was rejected when state regulations disallowed subleasing, which made that building unaffordable. The former Armory can't be used because of deed restrictions placed on the building by the state when it gave it to the town. The Community Building lacks the space and parking.
Jim Major approached the town board at its February meeting with an offer to lease the former Dollar Store on Montcalm for use as a police station. That discussion prompted a special meeting later that led to the decision to do a full review of town buildings.
At the the special meeting another option became available when the Ticonderoga Fire District asked the town to take part in a study to either renovate the existing fire house that would include a police station or construction a new public safety building to house both agencies.
The Ticonderoga Fire District has hired an architect to do a study of the fire house, which was once a grocery store.
"We're in the very early stages of a feasibility study," LaRock said. "Our building wasn't designed to be a fire house and we're having problems. We need to find out the best way to go for the taxpayers. What is the most cost-effective way to solve these problems?"
(Continued on Next Page)
Prev Next
Vote on this Story by clicking on the Icon