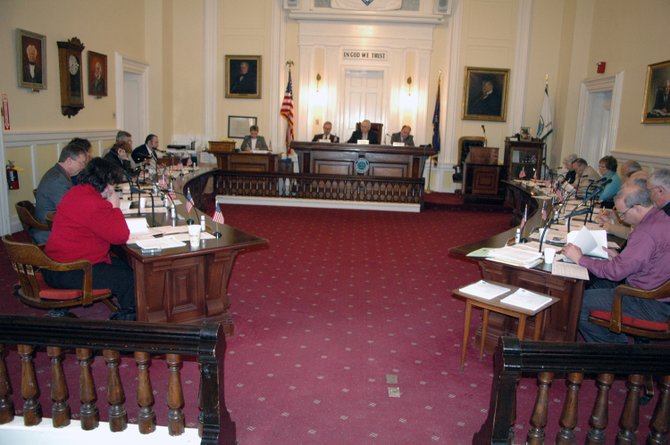 continued — "I would be roasted if I didn't and rightfully so," Moore said. " I think we have an obligation to the people of this county to offer them the jobs first."
Scozzafava added that rescinding the policy could also lead to issues of employees moving out of the county or out-of-state employees being hired.
"Under the new policy, employees that are here will be able to move out of county," Scozzafava said. "We could also be opening the door to not only hiring someone from outside of Essex County but outside of the state, because there are probably people in Addison County that could be qualified."
Scozzafava felt that if there was no residency requirement, that preference still should be made to county residents.
"At the very least, we should have some statement that Essex County residents will be preferred," Scozzafava said. "You don't have to say they will be hired, but say they will be preferred. The issue is not so much hiring from outside the county its the issue of if they are hire, they have to move into the county."
"I would like to see residency preferred in here," Westport Supervisor Daniel Connell said.
"My concern is who is going to monitor and police a policy that says you are going to give preference," County Manager Daniel Palmer said. "You as a board cannot tell the hiring authority who they can hire as long as they are on the list of three. If you are going to open the exam to everyone, then you have to consider the top three. If they are all out of county, then you have to choose from those three regardless if you open it up to everybody."
Chesterfield Supervisor Gerald Morrow said he felt the most qualified employee should be hired.
Vote on this Story by clicking on the Icon
More like this story