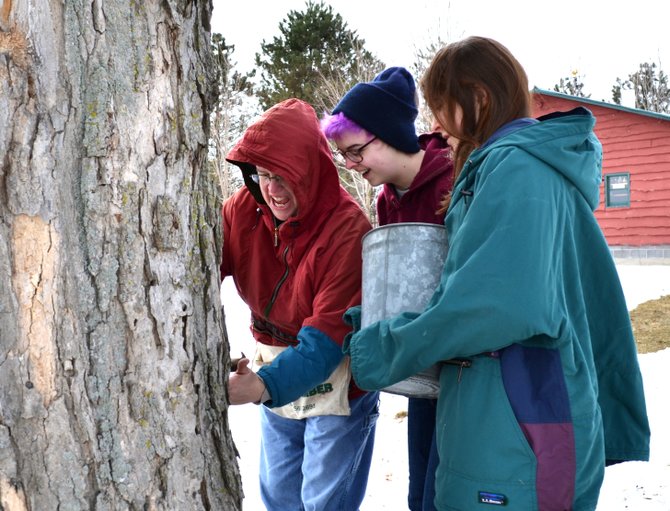 continued — "A sugar maker wants snow throughout the season," said Atwood.
The sap collected from the trees is only 2 percent sugar, so a lot of water is needed to keep the flow strong. Snowmelt is where the trees get all that water.
"Nobody knows just what's going to happen or not going to happen," said Sanger.
Atwood agreed that sugar-making can be a touch-and-go prospect.
"We're slaves to the weather," he said. "People ask how I think the season will go. I say I can tell them on April 15, when it's all over."
The sweet spot for maple production is 20-degree weather at night with 40-degree weather during the day. Too cold, and the trees don't run. Too warm, and the trees might bud early, souring the sap and ending production.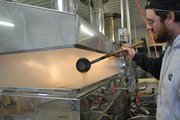 What's great weather to some is terrible weather to others, said Atwood. This time of year, there's a clash between his evaluation of the weather and what the nightly weather forecasters have to say. The weather folk are happy to bask in the sun and high temperatures.
"We're losing our shirts out here," when temperatures spike too early, said Atwood.
Atwood's predictions for the year's take are down from last year, but if the snow keeps up, it should be close.
Many local sugarhouses have been run by the same family for generations. Atwood's sugarbush was first tapped in 1850, making it possibly the oldest still-running stand in the county. The Sangers have tapped trees in Ingraham since 1925. Parker's has been boiling since 1889.
Most producers are happy to show off their operations. Call Sanger's at 846-7385, Parker's at 493-6761, and Atwood's at 493-2678.
Vote on this Story by clicking on the Icon