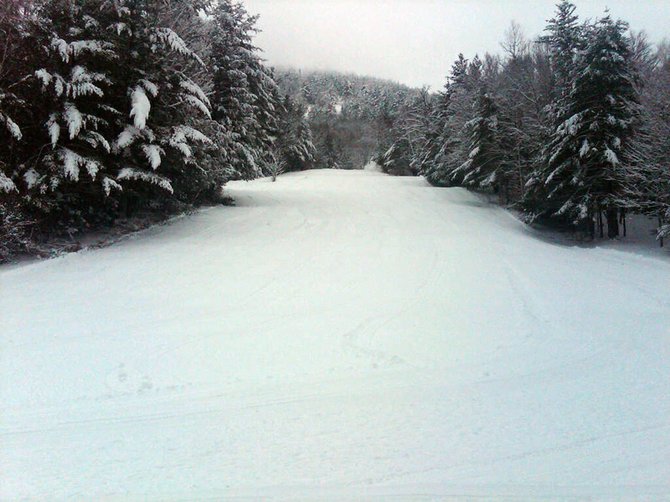 WARRENSBURG — After an unusually temperate, dry winter, Hickory Ski Center will open its 100 percent natural terrain for the first time this season on Saturday, March 3.
With Thursday's snowfall topping 12 inches, Hickory's grooming team took to the mountain to prepare nine of 18 trails for skiing and riding on Saturday morning. The ski Patrol will assess additional trails on Saturday.
Due to the previously unseasonable winter, Hickory will be opening with a minimal operation that will not include food service, rentals or lessons. Guests are encouraged to bring a picnic lunch. Some complimentary beverages will be provided, as well.
Lifts will open to the public at 9 a.m. on Saturday morning and run through 4 p.m.those traveling long distances call ahead at (518) 623-5754 to double check on whether any rain has altered conditions. Sunday's operation plans will be determined at the end of the day Saturday.
Also, a convenient way to find out about updated conditions and operating hours is to visit: www.hickoryskicenter.com.
Vote on this Story by clicking on the Icon