"I know a little bit about the village. A lot actually," said Baker. "I like this village and I'd like to make it better."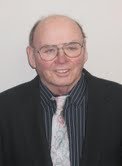 He wants to make sure the project to bury electric and communication cables is finished, though he said that project has been labor intensive for the village's public works employees.
"We're way behind on our infrastructure — streets and sidewalks, stuff like that," he said.
He'd also like to find ways to encourage business in the village with Pfizer closing.
He's lived 30 years in Rouses Point and grew up in Chazy. After high school, Baker served two years in the Army. There, he was assigned to an artillery unit and served a year in the Vietnam conflict.
Once he got back, he settled just outside the village, and soon moved into its boundaries.
Baker then worked 42 years with the local railroad as a track foreman and supervisor. He was also the secretary and treasurer of the union lodge for the local railroad workers.
He and his wife own two businesses in the village. Bumper's Self Storage and Last Resort, a bar where he hears lots of local talk.
"I get my ears full," he said.
He said he's proud of the efforts to make downtown beautiful, and would like to see those efforts continue.
For trustee
William Maskell was born and raised in Rouses Point. His father, Robert Maskell, was the village's police chief for more than three decades.
Maskell grew up in a large family, and remembers a tight sense of community that he'd like to help rekindle.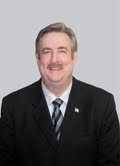 "It was like one big family unit with multiple parents, all looking out for each other," he said.
With major employer Pfizer closing its facility, the village needs to find creative ways to keep the community vibrant, he said. It's also important to keep and raise village pride.
Vote on this Story by clicking on the Icon