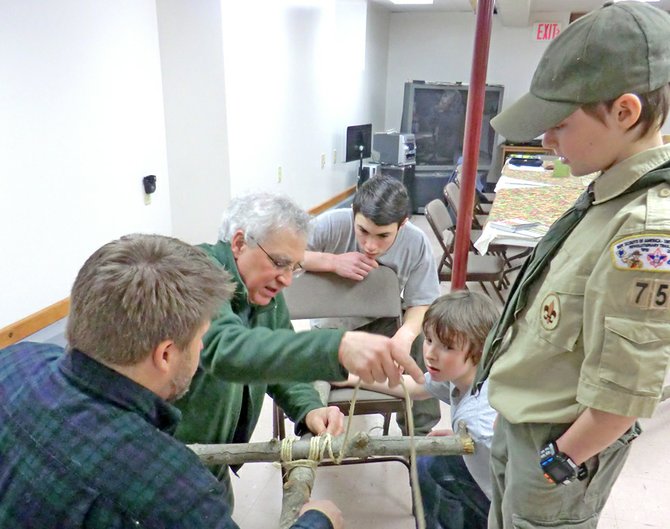 continued — News of the Cedarlands closure has prompted some local Boy Scouts to change their summer camping plans. For example, scouts from Troop 75 in Long Lake will now be attending one of the Sabattis scout camps in the town of Long Lake this year instead of camping at Cedarlands like they did in the summer of 2011, according to the troop's co-leader Maxine Ryder.
Cedarlands is the largest Scout camp in the Adirondack Park and is known for its paddling and hiking, as well as a rock climbing and rappelling program. Since opening in 1963, it has created many fond memories for scouts. Members of the Friends of Cedarlands Board of Directors are looking into ways to reopen the camp for the summer of 2013.
The other two Boy Scout camps in Long Lake are the 2,000-acre Sabattis Scout Reservation, operated by the Syracuse-based Hiawatha Seaway Council, and the 1,250-acre Sabattis Adventure Camp, operated by the New Jersey-based Patriots' Path Council.
Vote on this Story by clicking on the Icon