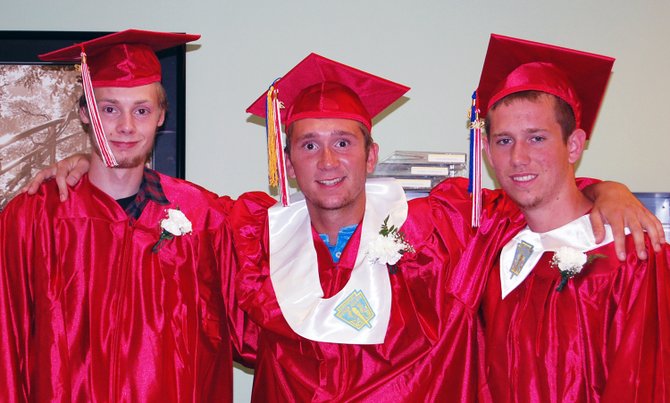 continued — Commencement speaker Chris Ford, guidance counselor at the school, said he was honored to be asked to speak by the class.

"How could I say no to what has been arguably the best class I've ever had a chance to work with," Ford said. "I could easily talk about your academic accomplishments, but each of you is more than numbers and grades on a piece of paper ... I've watched you grow and even seen you cry. You've been funny, and you've been serious. You've gotten along, and you've argued. You've passed, you've failed, you've fallen down and you've gotten back up. Each of you has overcome adversity to be able to sit here tonight, and you should be proud of your accomplishments but also realize that you have a lifetime of opportunities in front of you."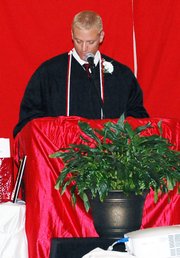 Ford also said that the class had made a lasting impact on the school.
"Your smiles and laughter have filled these halls for 13 years and even though you won't be here next year, you will always be a part of our school and won't be forgotten," he said. "When you walk out tonight, you can hold your heads high because not only have you made it — you made a difference."
Jill Lobdell contributed to this story.
Vote on this Story by clicking on the Icon