Ticonderoga — Fort Ticonderoga's role in the community, now and in the future, will be discussed during a public forum.
Fort administrators have invited community members to join them for a meeting Thursday, July 12, at 6:30 p.m. at the Ticonderoga Community Building.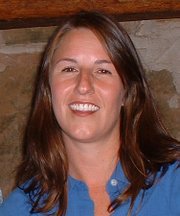 "This is a fabulous opportunity for area residents to join Fort Ticonderoga in writing the next chapter in our story," said Beth Hill, Fort Ticonderoga executive director. "Together we will build a vibrant future for our community and region."
Fort Ticonderoga recently completed the initial phase of its comprehensive plan with the assistance of global destination planning consultants, PGAV. Phase one articulates Fort Ticonderoga's long-term vision to be the premier military history site in North America.

"In achieving this, Fort Ticonderoga has significant potential to serve the community in three ways — as a comprehensive educational resource, as a demand generator for increased tourism and economic development in the Adirondack region, and as a source of innovative ideas and approaches for historic sites throughout the United States," Hill said.
Fort leaders will also present information current programs at the historic site.
Stuart Lilie, director of interpretation, will discuss the fort's living history program and the new events and re-enactments offered throughout the year.

Chris Fox, curator of collections, will highlight the fort's new "Bullet & Blades: Weapons of the Colonial Wars and American Revolution" exhibit.

Heidi teRiele Karkoski, curator of landscape, will discuss the fort's horticulture program in the King's Garden.

Rich Strum, director of education, will offer an overview of Fort Ticonderoga's education initiatives and the new programs that are part of the fort's multi-disciplined, year-round learning campus.
For more information on the community meeting call Fort Ticonderoga at 585-2821 or Email info@fort-ticonderoga.org.
The Fort Ticonderoga Association is a not-for-profit educational and cultural organization. Serving the public since 1909, Fort Ticonderoga attracts more than 70,000 visitors annually and is dedicated to the preservation and interpretation of Fort Ticonderoga's history.

The historic site and museum includes the restored fort, museum galleries and approximately 2,000 acres of land, including the King's Garden, Carillon Battlefield, Mount Defiance and the northern end of Mount Independence.
Fort Ticonderoga is home to one of America's largest collections of 18th-century military material culture and its research library contains nearly 14,000 published works focusing on the military history of northeastern North America and New France during the 18th century.
Vote on this Story by clicking on the Icon