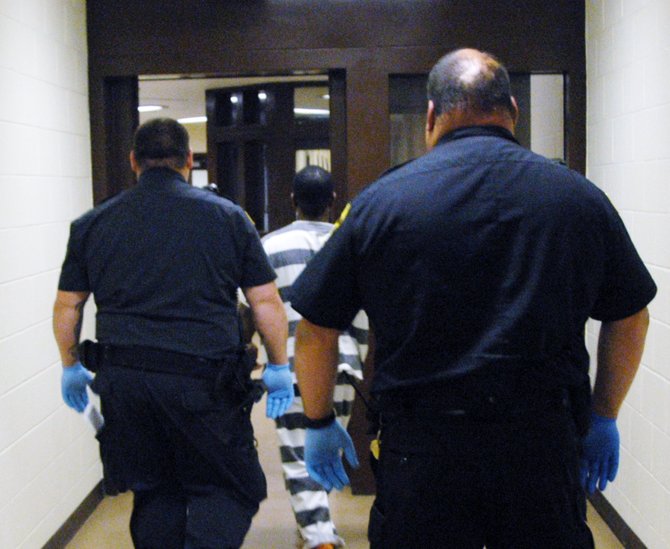 continued — The three blocks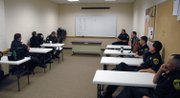 There are three main areas, or blocks, in the prison: A, B and C block, with the first two housing 40 inmates and the third, 20.
In A block, Officer Kyle Young spent part of his morning listening to inmates who were upset because they were not able to keep the television on past the 11 p.m. lights out.
"They wanted to watch the rest of the basketball game," Young said, referring to game one of the NBA Finals. "You will have inmates who will always try to play the officers off of each other. You listen to their concerns, but in the end, it is each supervisor's call."
In B block, a pod usually used for male inmates but currently used for female inmates that mostly have been brought in from other counties, the morning started with breakfast and mail call.
When one inmate did not receive any mail, she felt that the officers were keeping it from her.
"We have no reason to do that," Denton told her.
"It is a very common complaint that we are keeping mail," he later said. "It's their link to the outside, so it is important to them."
In C Block, inmates watched television as officers watched over them, with one inmate asking when the article on the visit was going to be in the paper.
Along with the three blocks, there is also a segregation area - mostly, "for those who do not play well with others," according to Sheriff Richard Cutting - and a workers quarters, where those who work in the kitchen and other areas sleep.
"They get a couple extra things because they are working within the facility," Denton said. "A lot of them do it to make the time pass faster and keep them busy. Others do it because they do not want to be in general housing."
Vote on this Story by clicking on the Icon