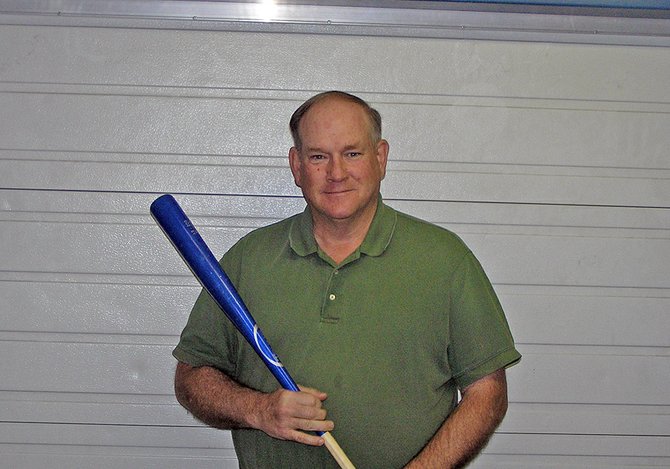 continued — Leach has had many more great moments since being at Johnsburg. On his 50th birthday, the Johnsburg baseball team faced Westport in a Sectionals final game. Behind for most the game, the Jags were able to tie the game in the 7th inning and then won the game in the 8th. Overall, his teams have won about 15 sectional championships.
Regarding his retirement, Leach claims, "It's with mixed emotions… It's been my life for 36 years."
But, Leach feels it time to retire. "The kids in Johnsburg are looking for someone younger."
Leach has made many friendships with many fellow coaches and staff members, such as Gene Maiorana and Sam Allison. Someone Leach has made a friend out of is Coach Jill Toney, who is the other half of the Johnsburg athletic program. Leach claims that he and Toney are about as close as a brother and sister.
Leach is most proud about his longevity and especially the level of the success of the Nordic Team. The team races against many big schools and keeps up with the best.
"We had a great run," Leach said. "We were about as good as anybody," claimed Leach. The Johnsburg Nordic team has nurtured many future Division 1 college skiers, such as Andrew Morehouse and Paul Allison.
During the summer, Leach works at a campground called Lake Durant Campground in Blue Mountain Lake. Also, his family owns and operates a children's camp in Old Forge called Adirondack Woodcraft Camp. He helps pick up kids in New York City to bring them to the camp. During his retirement, he hopes to be more involved with the camp.
One thing Leach is going to miss is the major social interaction in this small school. Dave Hyde, the Johnsburg groundskeeper and a bus driver, once told Leach that he is a very social person. Leach has many stories from his past and can go on about his Saint Louis Cardinals. Leach is one of the nicest staff members in JCS. Leach always tries to get a laugh out of anybody and can take a good joke. His love for and knowledge of baseball have made for many great and memorable seasons. He will be missed as he enjoys his retirement, but he will be back for concerts held at Johnsburg that are directed by his wife, Mary Leach, who is the chorus director.
Vote on this Story by clicking on the Icon