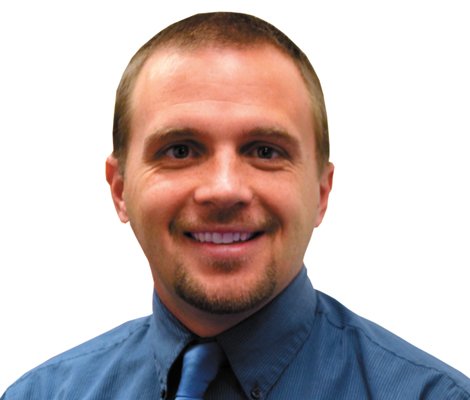 But I gotta thank the internet, because Darby received guidance from somewhere as she is brilliant, empathetic, kind, quick-witted, creative, talented and mature. She often bests me in debates that usually end with me threatening through clenched teeth, "Keep it up and I'll ground you 'til you graduate."
Samuel entered the world a question mark. The love was strong, but that little heart scared everyone, and Boston specialists said he had 1p36 deletion syndrome.
It's a congenital genetic disorder characterized by moderate to severe intellectual disability, delayed growth, hypotonia, seizures, limited speech ability, malformations, and hearing and vision impairments.
He was less than 4 pounds at birth, and after an extensive hospital stay went home with several medications and a feeding tube that ran from his nose to his belly.
He often slept on my belly and chest, just like his big sister did when she was a little one, and we watched African cichlids swim around the fish tank. As he grew stronger, every noise, squeeze and one-on-one engagement was celebrated.
Sammie had open-heart surgery at 10 months. Shortly after that, my inability to live up to my marriage vows resulted in my son only living half the time with myself and Darby, the latter seeing another family she belonged to destroyed, though this time it was my fault.
But as time passed, I recall Samuel's increased strength when sitting up, standing when leaning on the couch, giggles over anything that spins, lights up and plays music, and more nights on my chest and belly. Suddenly, there was preschool and graduations from bottles to cups, a word or two that indicated a want or dislike, kindergarten, scooting on his butt and then crawling, and sitting in the seat behind me for summertime bike rides. I adore him.
As I ponder fatherhood, I know I'm fortunate to have two beautiful and brilliant children. I also know fatherhood is difficult, but so is marriage, playing the guitar, writing, basketball and anything else you want to master. It takes devotion, the will to excell and the awareness that your are shaping lives.
I wish I could say I've been a perfect dad.
What I can say is as long as I keep in mind how I affect them, live the moments we share, and provide them with the best I have to offer with the tools in my belt, while pledging to acquire the tools I don't possess, I believe more often than not I'll succeed.
As far as loving them, well, that's easy and increases every second of every minute of every hour of every day, forever…
Reach Editor Stephen Bartlett at stephen@denpubs.com.
Vote on this Story by clicking on the Icon