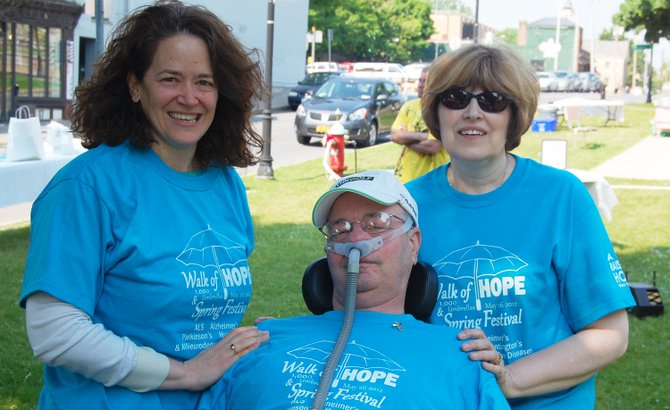 continued — Assemblywoman Janet Duprey stressed the importance of raising money and awareness of ALS and related diseases. Roger and Darlene are true inspirations, she said.
She and others also pointed out the high number of cases found in the North Country and the connection to living near the water.
Stephanie Desautels' father Richard was diagnosed with Parkinson's disease four years ago. She helped organize the Plattsburgh Half Marathon, which raises money to help battle Parkinson's and was on hand to help at the Walk of Hope.
Behind Desautels, a field of balloons blew in the wind, each one representing someone who was lost to a neurodegenerative neurological disorder.
"We are walking in memory of a close friend of ours," said Victoria Felio of Peru. "If he were still here he would want us to walk for his uncle, Roger Long."
Vote on this Story by clicking on the Icon