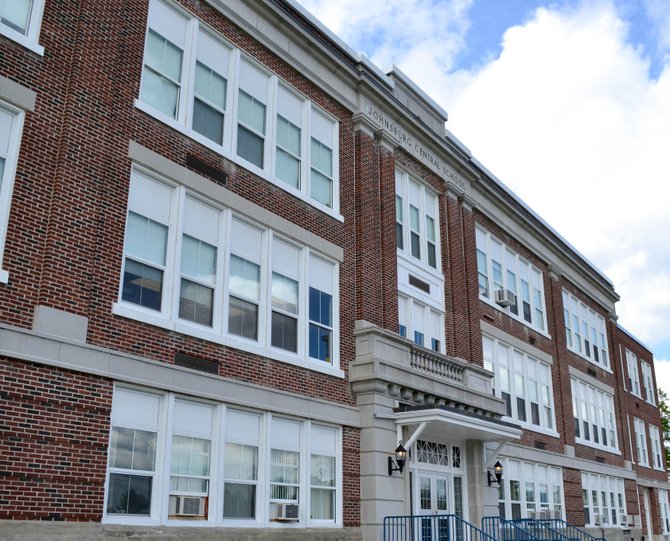 continued — Regarding the contributions of teachers Blackhurst, Sherwood and Allen, JCS Principal Dee Kearney indicated that not only have the students learned from the teachers, each retiree's personality and knowledge has shone through to the staff as well.
"Each teacher has been proactive at catching students who begin to struggle," Kearney said. "They have all helped our students become more independent learners."
They've demonstrated teamwork, talent, and effort and adapted teaching styles to help each student individually, she said.
"The wisdom and experience of a long-term teacher is invaluable," Kearney said. "They possess a wide range of skills, knowledge and experience."
The contributions to the school and students from these retirees have been tremendous, she noted.
"Their love for children speaks volumes in the passion that they have in their teaching," Kearney said. "They have a good sense of humor, which always helps to connect with their students."
Sometimes, retirees return to JCS to substitute.
"I would love to see our teachers back at school," Kearney said. "Having a retired teacher substitute is an honor. They are flexible and the knowledge they back with them helps our teachers to feel relieved, knowing that their lesson plans will be filled with experience."
The school started advertising in late May to fill several vacancies left by the departing teachers; however, the teacher assistant position will not be replaced for next year.
Asked how losing this position this will impact the students, Kearney said, "We are going to have to think outside the box to reach every student that needs services," regarding the academic intervention services teacher assistants work with teachers to provide.
The interviewing process for new hires will start in mid-June. The first round of interviews likely will involve three to five candidates and will be conducted by Markwica, Kearney, and faculty members. The superintendent, principal and others will participate in the second interview. The people to fill the open spots are expected to be chosen by August. Asked if any of the current JCS employees would be considered as candidates for the openings, Markwica said that current staffers often apply for a change in position, and "… it would be great to have someone who already has a connection with the students."
Come September, staff and students will be ready to welcome new faces to Johnsburg.
Vote on this Story by clicking on the Icon