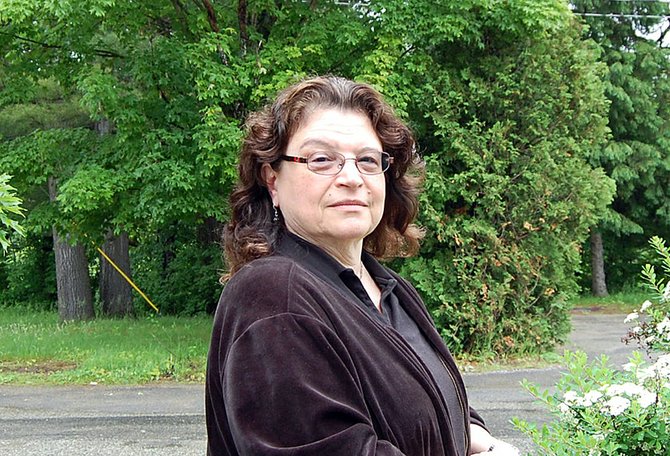 continued — On a larger scale, Speach would like to use her experience to create a touring route from Montreal to New York City, using her many contacts in the arts world to establish North Creek as one of the stops on U.S.-Canada tours for artists.
"Now that the train comes to the town, it connects so well," Speach said. "I think that this will make it more feasible and practical for artists to go from one place to the other."
The Tannery Pond Community Center plays an important role as a meeting venue and arts center, and business leaders hope it will play a bigger role in improving the economy of North Creek in the years to come. That's why the new executive director position was a priority. That's why the community pooled its resources to raise $50,000 for the first year's salary. It's expected that the center will soon become self-sufficient, and that's one place where Speach can help.
"I've been in this situation before," Speach said.
In the 1990s, philanthropist Robert Soros asked Speach to help rebuild the Kitchen, a center for video, music, dance, performance, film and literature in New York City. It was facing closure and needed someone to help turn around the finances to stay open. And she did. Speach worked three years at the Kitchen, first as the curator of educational programs, then as executive director and then as director of programs. She'll be taking this experience with her to the Tannery Pond Community Center.
"I think it has to do with not only my experience at doing things but my ability to listen, see what's up, figure out what the priorities are, and then rebuild," Speach said.
There's one difference between the Kitchen and Tannery Pond. Speach's new job isn't to get the center back on track but to keep it moving forward.
Vote on this Story by clicking on the Icon