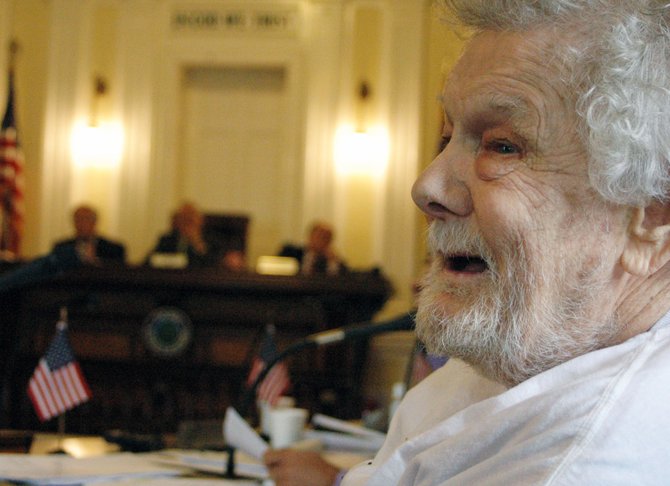 continued — "The committee had questions if the sale was the right way to go, and they came back unanimous," Connell said. "I feel the real concerns that I had were addressed."
"It's important that we represent the best interest of the taxpayers of Essex County," Blades said. "I do support the sale. I have a lot of great respect for Horace Nye, but I still have to support what my head thinks is in the best interest of the county."
"I have always supported keeping Horace Nye," Morrow said. "No one has ever come up to me and said that they are tired of paying taxes on the Horace Nye Nursing Home. It is sad that we are here today."
Harrington, who had not made his feelings known on the matter until the meeting, said that he felt the county would still meet the needs of the elderly even after the sale.
"I want you to think of all the senior services that we do provide and we will continue to willingly provide," he said. "All of these have been put in place for the quality of our senior citizens. We have always invested in our elderly and we always will, whether we sell the nursing home or do not, we will continue to provide."
"I do not believe that the quality of care is going to be diminished by selling the home," Douglas said. "I believe that privately, it can be run better. We need to stop the leak, and the leak is growing."
Tensions in the chamber
The meeting started with the introduction of Keene resident Stan Oliva, who spoke against the sale and called for a countywide referendum.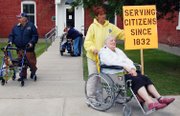 "I am calling for a countywide vote to be put on the ballot to decide once and for all the fate of the Horace Nye Nursing Home," Oliva said. "You might be surprised how many of us would be willing to pay a little more to keep this open."
Vote on this Story by clicking on the Icon