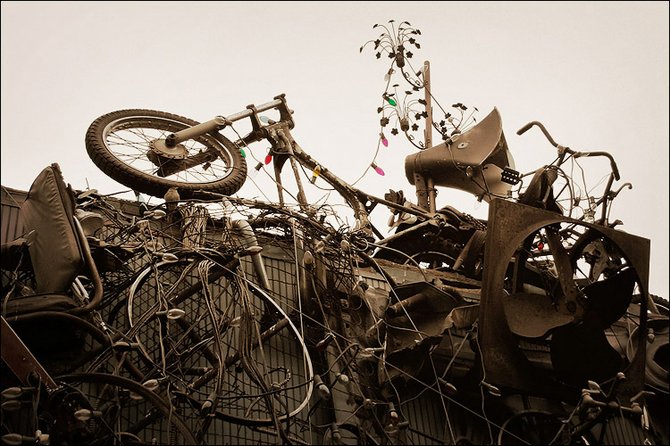 continued — "The junk law on the books isn't worth the paper it's written on," he said. "Besides, we want to take a more gentle approach. We're asking people to help us and themselves by cleaning up."
Scozzafava stressed the clean up will be a one-time opportunity for residents to discard junk. It will not be an annual event.
"I urge people to take advantage of this opportunity," he said. "It's the only time people will have a chance to clean up their property for free."
The supervisor noted the town trash transfer station now accepts electronics for free at all times. A company, Regional Computer Recycling of Rochester, has agreed to take all electronic waste from Moriah at no charge.
Vote on this Story by clicking on the Icon