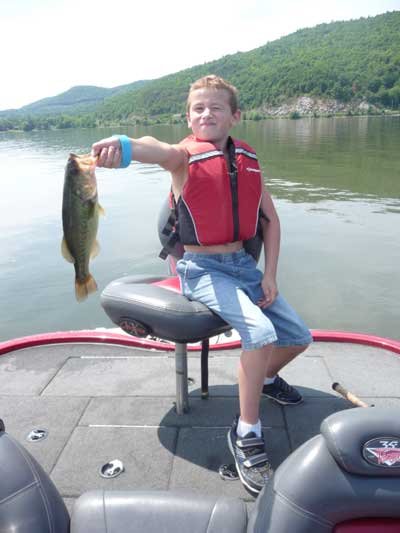 Pay close attention to your line, most of the time you will see your line jump when a fish bites but, because of the long leader bass will sometimes pick up the lure and swim off with your bait before you feel them. Another way to tell if a fish has bit is to sense a heavy feeling on the line. Nevertheless when in doubt set the hook with a fast side arm sweeping motion similar to your retrieve but harder. Remember jerks are free! The only loss is a few extra feet of distance and just sometimes the quick jerk will trigger a bite.
When the fish go deep your electronics play a big part in deep water fishing. Learning to read the chart for grass, boulders and drop-offs is very vital to a successful outing. Look for schools of bait and little squiggle marks that many times indicate fish. Most pro fisherman won't even stop on a hump or drop off if it doesn't show signs of fish or bait.
While this is going to be the slow time of the year always remember the old saying "a bad day of fishing is better than a good day of working." Enjoy — it's all about time on the water.
Howard Hammonds is a guide and experienced bass fisherman living in Westport. He can be reached at hehammonds@gmail.com.
Vote on this Story by clicking on the Icon