continued — Hanf also said that the movie companies pushing for the changeover are only focused on the major movie carriers.
"If all of us little guys go out of business, the big guys do not care," she said. "We make up one percent of one percent of their revenues. They are forcing us into this and it is not fair."
Glen concerns
Glen Drive-In owner Brett Gardner said that it would cost even more money two convert two outdoor projection systems.
"We are looking at about 170,000 or more to make the change," Gardner said. "That is just for the projectors. You are not even talking about the renovations to the projector rooms and air conditioning that will be needed, which will be another big cost."
Gardner said that he had also heard many concerns voiced about problems with the digital technology for drive-ins.
"No drive-in wants to switch to digital," he said. "This is being pushed down our throats."
Palace malice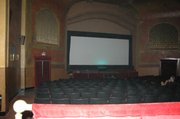 "We need to update or just not be in business because there will be no film," Barbara Clark, who runs the Palace Theater with her husband, Reginald, said.
The Palace Theater has more screens than any of the other small local theaters with four. Clark said that for many in the Tri-Lakes, the Palace is the only chance they have to see a first-run movie.
"There are some families that would not be able to make the drive to Plattsburgh or somewhere else because you are asking them to pay for the travel and gas and then pay for the movie and whatever else they want to get," she said. "We always have a free movie here at the theater around Christmas and for some, that is the one movie they see all year."
Strand-ed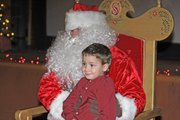 The Strand Theater in Schroon Lake, which has one screen, is also part of the grant application.
Vote on this Story by clicking on the Icon