Moriah — The New York State Police in Lewis arrested two Moriah residents after an altercation in front of their Witherbee Road residence July 22.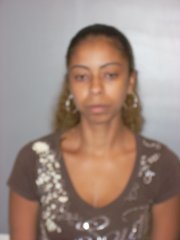 At about 5 p.m. Jessica Crane, age 32, of Moriah, was involved in a verbal dispute with Robert N. Brown, age 30, when she was punched several times by Sara Nunez-Mendez, age 29.

Brown also was accused of punching Crane and forcibly taking money from her.

During the altercation, Brown went into his residence and came out displaying a gun, which was later determined to be a pellet gun.

Brown was charged with second-degree robbery, second-degree menacing and third-degree assault and arraigned before Town Justice Garrison in the Elizabethtown Town Court. He was committed to the Essex County Jail in lieu of $20,000 cash/$40,000 bond.

Nunez-Mendez was charged with third-degree assault, issued an appearance ticket and released.
Vote on this Story by clicking on the Icon