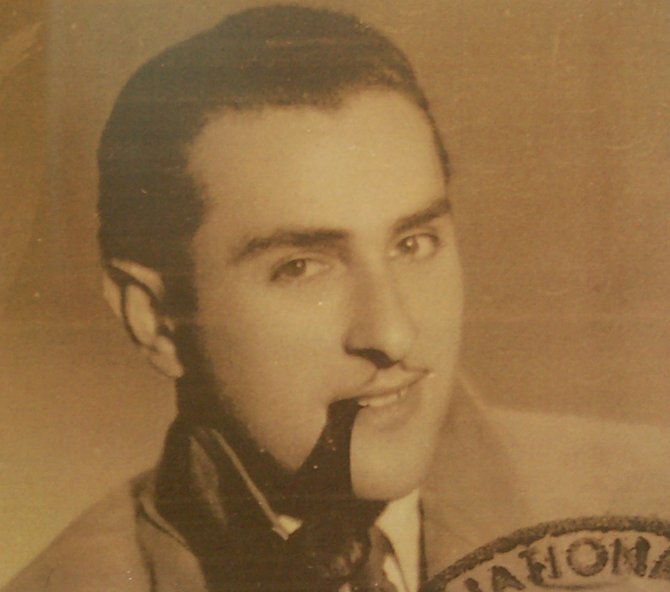 continued — By 1944, Shatz was 18 years old and working in a Nazi slave camp. During a B-17 bombing run, he hid in a cornfield near Budapest, then escaped, changing into clothes that were smuggled into camp.
"I was roaming the streets of Nazi-occupied Budapest like a hunted animal," Shatz wrote. "I had no money or identity papers — and no illusions about what would happen if I were caught. I knew I would be shot."
Luckily, Shatz ran into a childhood friend from his hometown who was a member of the Zionist-led anti-Nazi underground. He led Shatz to the Swedish House, operated by Swedish diplomat Raoul Wallenberg. He stayed there temporarily, obtained fake identity papers and joined the underground movement.
Shatz cheated death at least three times before the end of World War II. In one instance, he was getting new ID papers at a sanatorium known to hide Jews — changing his age from 18 to 16 so he wouldn't be drafted into the army — and left moments before a death squad came and killed all the people in the building. In another instance, he was away from his apartment when it was bombed, killing all his roommates. And then, as the Soviets began occupying Budapest in 1945, Shatz was confronted by a Soviet soldier who thought he was a spy (spion). With a rifle stuck to his ribs, he told the soldier he was a Jew, not a spy, so he was asked to say something in Hebrew. The recitation of a Jewish prayer saved his life once again.
Shatz's mother wasn't so lucky; she died in a concentration camp.
Under the Red Star
As soon as the Soviets occupied Budapest, Shatz began using language to earn a living. He was an interpreter for the Soviet army and then began working as a reporter for a small town paper in Soviet-occupied Hungary before World War II ended in May 1945.
Vote on this Story by clicking on the Icon