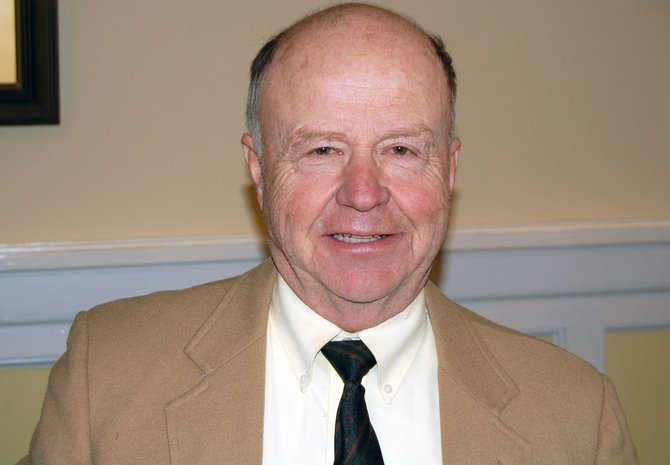 continued — "The county has patched it as much as we can," he said. "The pod was purchased from another county and the roof is estimated to be over 20 years old. It is in very bad shape and needs to be repaired during warm weather."
LaVigne said that he estimated the project, which would replace the current roof with rubberized membrane roofing, to cost $20,000, which was not budgeted for 2012.
The committee forwarded a resolution to seek bids, which Chesterfield Supervisor Gerald Morrow felt would come in under LaVigne's estimates.
"That seems high to me," Morrow said. "Let's get the bids out there and see what comes back."
LaVigne also reported that the project to replace the pillars in front of the Old Courthouse in Elizabethtown was into the design phase.
"Once we get the finalized design, then we will go out for bid," he said.
Bridge move
The committee also moved forward a resolution to move the current Otis Bridge to the Essex County Fairgrounds in Westport after it was replaced, for use as a footbridge.
"The resolution is needed to be in compliance with the APA and DEC permits," LaVigne said.
Vote on this Story by clicking on the Icon