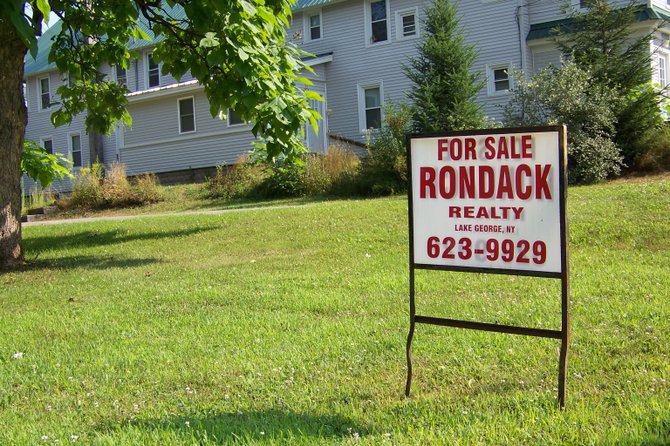 LAKE GEORGE — The regulation of temporary signs that real estate agents, politicians and contractors stick in homeowners' lawns is now under consideration by the Lake George Town Board.
The board members have suggested that a town ordinance be drafted similar to the existing policies of the town of Bolton.

Bolton's rules say that small business signs of this type are allowed on-site for the duration the construction work is underway or the real estate advertised by the sign remains for sale or for lease.
Off-premise signs are allowed — for a maximum of 48 hours — to provide directions for contractors' suppliers to find the work site for deliveries, or potential real estate buyers or lessors to find the property.
Such signs cannot be in the public right-of-way, nor be affixed to utility poles, street signs, hydrants nor traffic control devices. They also are prohibited from being painted or drawn on rocks or other natural features.
Both types of signs are to measure less than four square feet.
July 9, the Lake George Town Board postponed setting a public hearing date on a proposed ordinance in order to confer with the town attorney on the provisions of the proposed statute.
Town officials said the issue would likely be addressed at the August town board meeting.
CAPTION: Temporary.Lawn.Sign
Temporary signs stuck into lawns by contractors or real estate agents may be a little less commonplace in the town of Lake George, if regulations now under consideration by the town board are adopted.
Vote on this Story by clicking on the Icon