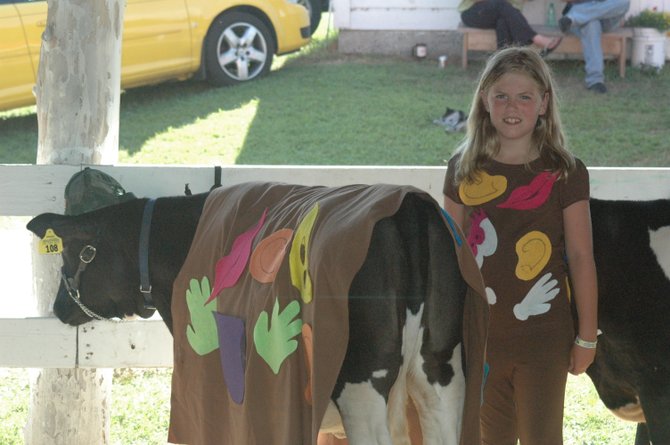 Westport — As new attractions and events get added to the program, the Essex County Fair wants everyone to get in on the action.
To help, the annual fair handbook is now available online at the website, essexcountyfair.org.
"It lists all of the categories that people can enter into at the fair and all of the forms are there," fair secretary Bertha Rand said. "This is the perfect time of year to start thinking about entering items into the fair as vegetables are starting to grow in the garden or you are working on that summer craft project."
To use, Click on "Handbook" near the bottom of the homepage. All sections of the book along with entry blanks are available in PDF format.
Rand said that people should start entering items like plants, vegetables, artwork, photographs, collections, quilts, crafts and more before the usual rush that takes place in the final weeks leading up to the fair, being held this year from Wednesday, Aug. 8 through Sunday, Aug. 12.
"We want to make it a simple as possible for people to enter their items at the fair," Rand said. "They can go online and email their questions into us or call us if they need to."
Along with entering items into the fair, Rand said that there will also be an area for people who would like to sell their items.
"If they want to sell the craft or item that they entered, they can put a price tag on it and we will sell it for them at the fair this year," she said.
Rand said that items have to have been grown or created within the calendar year leading up to the fair, meaning nothing that was made before Aug. 12, 2011. She added that the forms and rules for entering livestock and other animals can also be found online.
(Continued on Next Page)
Prev Next
Vote on this Story by clicking on the Icon