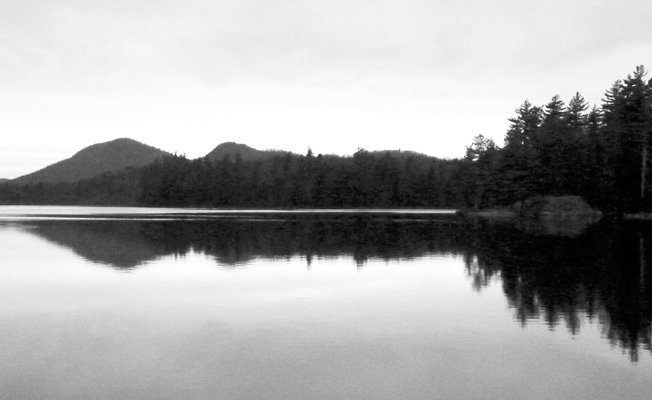 However, there are many natural clues to weather that are reliable. Unfortunately, most people do not know what to look for, and others simply don't know how to observe.
I wonder how many people recognize that dogs and cats will often become nervous and jittery prior to the arrival of foul weather. It is a fact, not a fable. Animals aren't psychic, they can't predict the weather, but they are much more sensitive to changes in barometric pressure than humans are. As a result, they have learned how to recognize as low pressure systems are approaching from a long way off.
So do a number of other local critters. On the cusp of an approaching storm, frogs will typically croak louder and longer than usual. Crickets will exhibit the opposite behavior, chirping less often and more quietly.
Low pressure also causes noises to carry further and thus, the notes of a song bird will be sharper and a loon's laughter will sound louder, and the echoes will travel further in the night air.
Other recognizable signs of an approaching low pressure system will be evident when birds fly lower to the water to feed on the insect hatches that often occur.
Trout will rise more readily, sometimes leaping entirely out of the water to pick off insects that are just hatching. The appearance of flies such as the Blue Wing Olive is usually an indication of an approaching low pressure system.
Bass are also extremely sensitive to changes in barometric pressure, and approaching low pressure fronts provide an ideal opportunity for taking bass with topwater plugs such as Hula-Poppers, Jitterbugs or Chuggers.
Low pressure causes birds to gather on tree branches and telephone wires, or flock together earlier in the day than usual. Conversely, bees and butterflies will mysteriously disappear from the flower beds they typically frequent and ants will build up bigger mounds around their holes, or actually cover the hole entirely.
Joe Hackett is a guide and sportsman residing in Ray Brook. Contact him at brookside18@adelphia.net.
Vote on this Story by clicking on the Icon