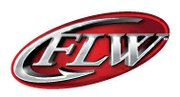 Twenty-five years ago, the Chinese government started a bass stocking program to meet the growing food needs of its people. As the Internet developed and provided a glimpse of the world outside the borders of the country, Chinese youth discovered recreational bass fishing. Internet coverage of big money bass tournaments in the United States fueled the next logical step in bass fishing in China – bass tournaments. Though still in its infancy compared to the big-time American bass tournaments, Chinese tournament bass fishing is catching on. The FLW has seen the opportunity for future business development by assisting in the growth of fishing tournaments in China. A population in excess of 1.5 billion offers a future of tremendous growth.
During the recent FLW Major tournament on Lake Champlain, I had the opportunity to be the camera boat driver for a group of Chinese bass fishermen and their camera crew. Several months ago, the Happy Fishing Channel, a 24-hour Chinese fishing network, ran a series of FLW affiliated bass tournaments in China. The grand prize was an all-expense-paid trip to the United States to compete as a co-angler in the FLW Major tournament on Lake Champlain. The winner, Wang Zhan, and his film crew arrived in Plattsburgh the Monday before the tournament. The takeoff Thursday morning would be his first opportunity to be on Lake Champlain.

The buzz among the FLW Pros was how successful a relative beginner could be against the seasoned American tournament anglers. In the FLW tournaments, the co-angler fishes from the back deck of the bass boat and for the most part fish "used water" behind the pros. Not speaking any English, Wang wasn't able to obtain much info from his first day pro partner, Darrel Robertson of Jay, Oklahoma. Words can't describe the look on Darrel's face when he met his first-day partner - non-English speaking Wang, competing in his first tournament. Nor did Robertson know whether his Chinese partner understood the rules — all with a $125,000 payday on the line for Robertson. Darrel is a very successful FLW angler and has won over $1,700,000 in his career. He is also a big-time Oklahoma cattle rancher. But he is probably the easiest going and calmest fisherman on the planet — a great draw for Wang.
Howard Hammonds is a guide and experienced bass fisherman living in Westport. He can be reached at hehammonds@gmail.com.
(Continued on Next Page)
Prev Next
Vote on this Story by clicking on the Icon