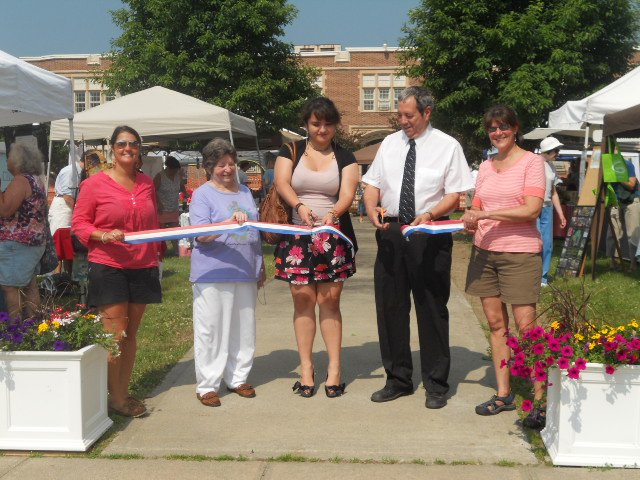 continued — In addition to an array of produce, the vendors offer fine crafts, pottery, jewelry and artwork.
One of the attractions of the market, Mead said, was a featured musician performing live each week. For the June 20 opening edition, young Cristo Lewis, who in 2008 played a mean "Folsom Prison Blues" at age 7, performed classical music on his keyboards. Next week, the acclaimed Steven L. Smith, renowned country singer, will be performing. Local resident Hawazin Harijan is booking the musicians.
Mead noted that the turnout of 267 shoppers the first week and 288 the second could multiply in the coming weeks, as the population of the upcounty towns quadruples during mid-summer.
"Once the second homeowners and vacationers get here, the farmers' market will be huge," she said. "We're thrilled."
Vendors wishing to participate can call Mary Jane Dower at 494-3336 or obtain an application from: www.chestertownfarmersmarket.com .
Vote on this Story by clicking on the Icon