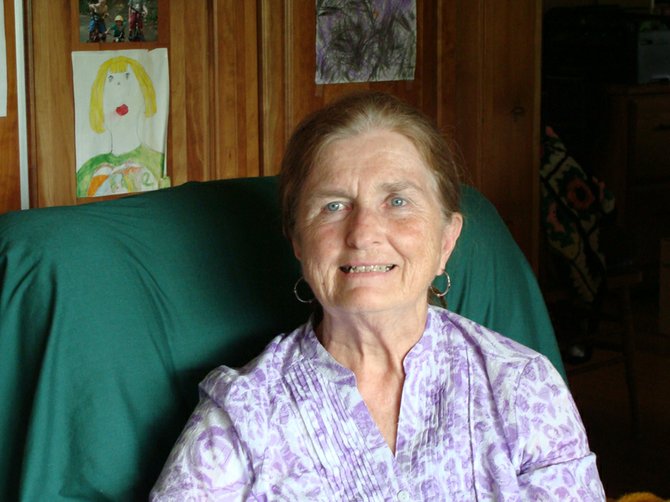 continued — Halloran joined the Minerva Volunteer Fire Department and Rescue Squad in 1980 and shortly thereafter became an emergency medical technician. She served as captain of the Minerva Rescue Squad during the 1980s, eventually becoming a critical care technician. She is still active with the fire department and has recently served on the department's Board of Directors.

A few months ago, Halloran was named the 2011 Minerva Rescue Squad Provider of the Year (this is a good indication of how active she remains after 32 years of volunteers with the squad).

Halloran is a strong skier and has been active with the Gore Mountain Ski Patrol since the early 1980s.
"I don't dwell in the past much," Halloran said. "Lots of things happen, then I move on to the next day and what it may bring."
Halloran remains a active contributor to her community. She is currently vice president of the Minerva Service Organization (on the Minerva Day Pant, Pedal, Paddle committee) and secretary of the Minerva Emergency Preparedness Committee.

Her husband sums up the feelings of her extended family.
"Our whole family is really proud of Kathy's longtime dedication to the community," Andy Halloran said.
Kathy Halloran will be officially recognized as the 2012 Minerva Citizen of the Year during a ceremony at the Minerva Historical Society building in Olmstedville at 2 p.m. on June 30, Minerva Day. She will be leading the annual Minerva Day Hometown Parade as Grand Marshal that same day, with the parade beginning at 5 p.m.
Vote on this Story by clicking on the Icon