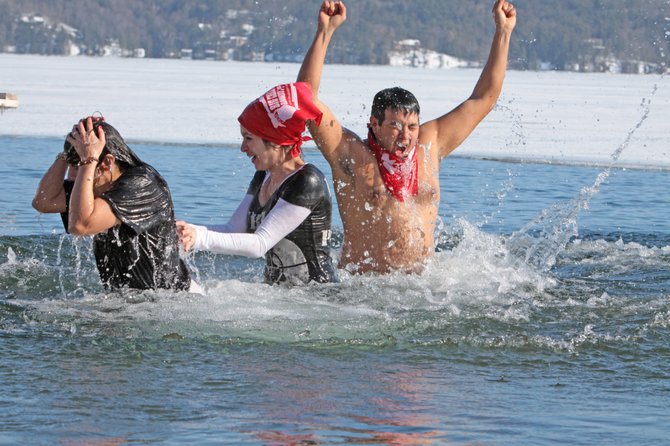 continued — The Hague Winter Weekend will get under way on Friday, Feb. 17, with the Snow Queen Pageant at the Hague Community Center at 7 p.m.
The annual Hague Fire Department breakfast will get things started on Saturday, Feb. 18, 7 to 11 a.m. The breakfast will be served at the fire house.
There will be winter-related games in the town park and snowmobile rides at a site to be determined on Saturday 11 a.m. to 2 p.m. Refreshments will be available.
The Hague Winter Weekend will conclude on Sunday, Feb. 19.
There will be cross country skiing at Rogers Rock Campsite 11 a.m. to 2 p.m.
Following the Polar Bear Plunge, the weekend will conclude with the fifth annual chili bake off at the Hague fire house.
The chili bake off will include chili, salads, hot dogs, refreshments and music. Tickets are $8 for adults and $4 for children. Children younger than age 5 will be free.
Anyone wishing to enter the chili bake off can call Katy at 543-3006 or Pat at 543-6502.
For information on the Hague Winter Weekend call the Hague Chamber of Commerce at 543-6441.
Vote on this Story by clicking on the Icon