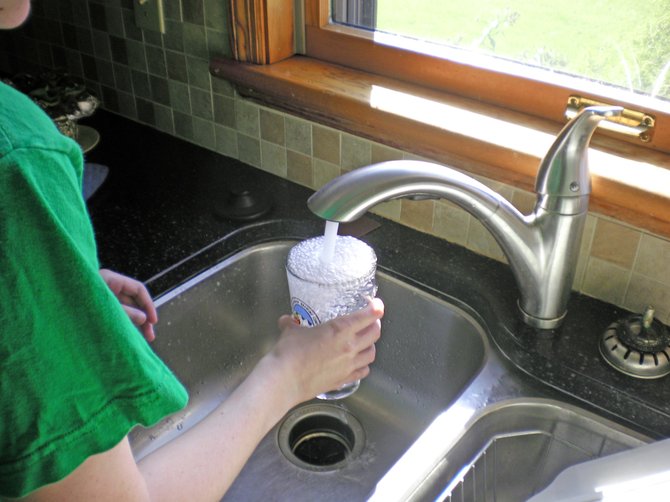 Ticonderoga — Many income surveys, the key to grant funding for a $13.8 million water project in Ticonderoga, still have not been returned.
The confidential income surveys were sent to water customers in October. Officials had hoped to complete the survey work last fall, but to date about 50 percent of the surveys have been returned. To be eligible for the grant funding, 65 percent of the surveys must be completed. That means 350 more surveys are needed.
"I know some people don't like providing this information," Supervisor Deb Malaney said, "but it's entirely confidential. The surveys are numbered, there are no names, and they go directly to the IDA (Essex County Industrial Development Agency) in Elizabethtown. No one here will see them."
The surveys are crucial if Ticonderoga is to qualify for grant funding, Sue Huestis, Ti water and sewer clerk.
"There is money available to help with this project," Huestis said, "But only if we get those surveys returned."
The town is now working with a Ticonderoga High School government class, Huestis said. Students will take the surveys door-to-door and wait while they are completed.
Residents with questions about the surveys can call Huestis at 585-6265 ext. 10.
Facing a state mandate, the town of Ticonderoga is about to begin a comprehensive water system upgrade.
Town officials hope to replace the existing water system, which draws water from Lake George and Gooseneck Pond, with a series of wells.
The proposed groundwater project is estimated to cost up to $13.8 million.
That's actually a bargain. The state Department of Health has ordered Ticonderoga to either replace Gooseneck or cover it. Covering the reservoir carries an estimated cost of $31 million. The state has also ordered repairs to the Lake George water system that could cost another $12-24 million.
Ticonderoga has been declared a hardship case by the state, which makes it eligible for a no-interest loan to cover the project. That's good news, but local officials are hoping for grant money with the help of residents.
(Continued on Next Page)
Prev Next
Vote on this Story by clicking on the Icon