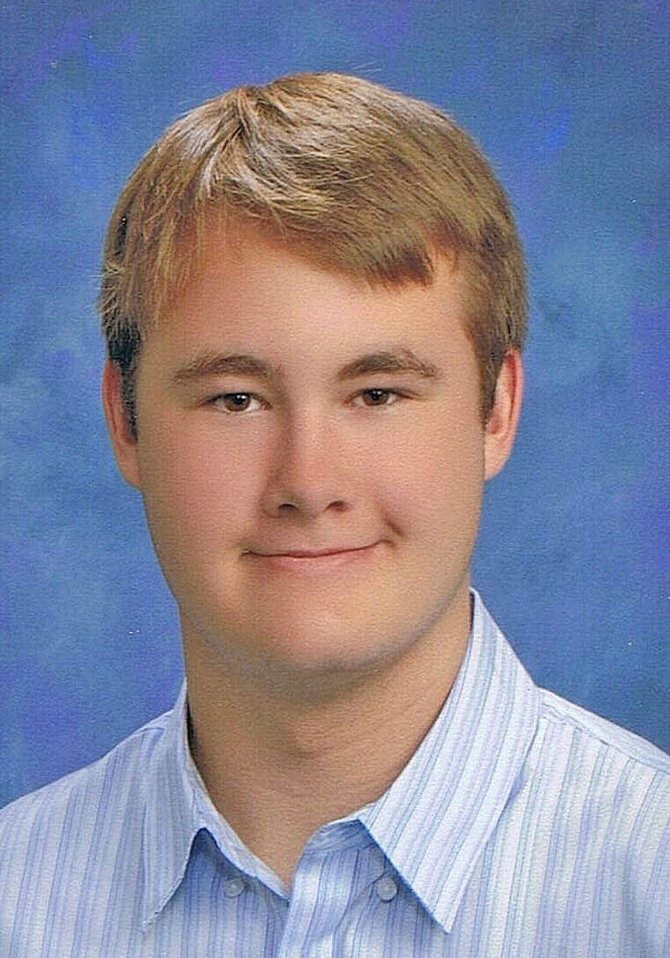 Crown Point — From the time Keegan Choffat joined Cub Scouts, he looked up to Eagle Scouts.
"When you see an Eagle Scout you see how people look up to them," Choffat said. "You look at them and you realize they've accomplished something great; something few others do."
Choffat is now on the verge of being an Eagle Scout himself.
"It's something I've wanted for a long time," Choffat, a member of Crown Point Troop 70, said. "It's definitely been a big goal of mine."
A senior at Crown Point Central School, Choffat has completed all the required merit badges to become an Eagle Scout, the highest rank available in Boy Scouts. Fewer than 5 percent of scouts achieve the Eagle rank — about 1.7 million since scouting started in 1912.
All that's left for Choffat, the son of Marybeth and Walter Worth, to receive the Eagle award is to complete a community service project and to go before a board of review.
For a community service project Choffat is constructing a handicap accessibility ramp at the Second Blessings Thrift Shop, located in the Hammond Chapel in Crown Point.
Rev. David Hirtle, pastor of the First Congregational Church of Crown Point, welcomes the project. His church operates Second Blessings.
"The project is a collaboration between Keegan's mother, Marybeth Worth, a need for an Eagle Scout project, and a need at the Hammond Chapel which houses the Second Blessings Thrift Shop," Hirtle said. "Last summer, Marybeth, our Thursday afternoon staff person, mentioned to me that her son was looking for a community project that would fulfill the requirements of his Eagle project. We spoke of several possibilities. A project that ensured accessibility for all into Second Blessings was a win-win for everyone in the community."
Second Blessings Community Thrift Shop is open on Saturdays 11 a.m. to 1 p.m. for a limited period into February due to heating demands. However, if there is an urgent need, people can call 597-3398.
(Continued on Next Page)
Prev Next
Vote on this Story by clicking on the Icon