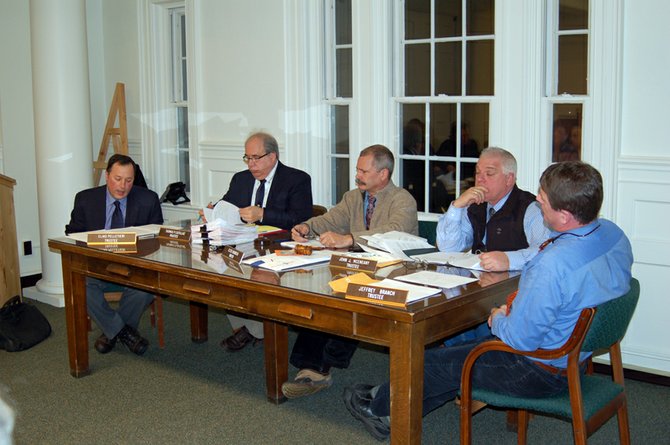 continued — "This farmers' market has been a proven benefit to the village, and why we want to stymie that is beyond me."
The Daffest agreement passed. The second annual event will be held from April 27 to May 13.
Then McEneany, who wondered why he wasn't able to discuss Bill 15 before the trustees voted, made a revised motion to approve the farmers' market agreement. They did, unanimously, with the understanding that the specifics could be negotiated until both parties are satisfied.
Time was of the essence, not for Saranac Lake Farmers' Market organizer Sam Hendren, who was at the meeting, but for farmers in the region. Asked after the meeting how important the board's decision was to his group, Hendren said, "I think it was very important. We need to get organized for the season, so this is a good start."
Even though it is only January, farmers are currently preparing for the summer.
"The real concern is there are farmers out there planting their growing season based on selling their products in Saranac Lake," Hendren said. "They're buying seeds. They're making investments in fertilizers or other growing items that they need to use, and they're spending a lot of money based on the fact that they're going to be here. And so we need to make that market available for them so they have access to that income."
Vote on this Story by clicking on the Icon