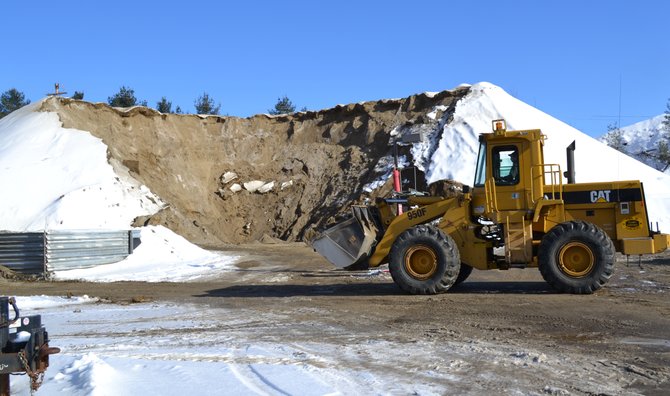 continued — The Association of Town's $1,100 membership was passed, but the Adirondack one was tabled pending review.
"You can table that forever," said Stevens. "If their dues are 10 bucks, it's too much for me."
•The Johnsburg town board joined the voices of supporters of the rail to Tahawus in a resolution to be submitted to the Surface Transportation Board, which regulates rail operations. The resolution noted that trains are environmentally friendly and can encourage tourism.
•Frank Morehouse was recognized for his service to the town as a town board member, board of education member and past volunteer with local firefighting.
•The fire protection district contract will have a public hearing at the Feb. 7 town meeting, beginning at 7 p.m. at the Wevertown Community Center.
•Zoning Enforcement Officer Danae Tucker will change her office hours from Thursdays to Tuesdays beginning this week.
•The town library will distribute trash stickers Saturdays when the clerk's office is closed. Call the library at 251-4343 for details. Their Saturday hours are 10 a.m. to 2 p.m.
•William Mosher was re-appointed as animal control officer.
2012 Town Meeting Schedule
confirm at 251-2421
2/7: Wevertown
2/21: Tannery Pond
3/6: Wevertown
3/22 (Thurs): North River Fire House
4/3: Wevertown
4/17: Scout Hall
5/1: Wevertown
5/15: Tannery Pond
6/5: Wevertown
6/19: Tannery Pond
7/3: Wevertown
7/17: Ski Bowl Lodge
8/7: Wevertown
8/21: Tannery Pond
9/4: Wevertown
9/18: Garnet Lake Fire House
10/2: Wevertown
10/16: Scout Hall
11/8 (Thurs): Wevertown
11/20: Tannery Pond
12/4: Wevertown
12/18: Tannery Pond
Vote on this Story by clicking on the Icon