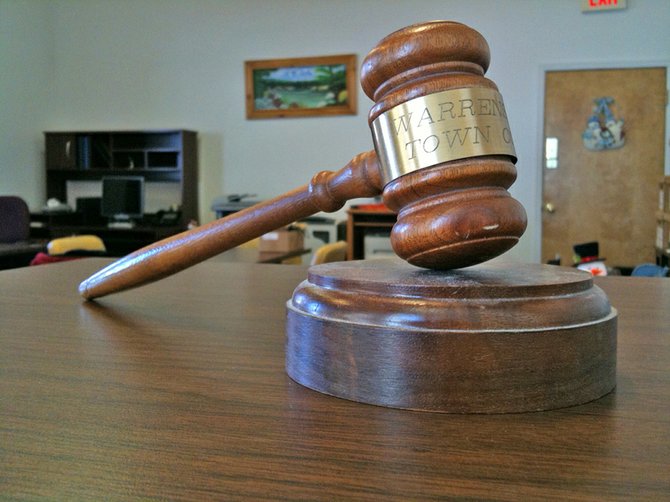 continued — • Willard E. Brown II, 28, of Main St., Warrensburg, pled Guilty to second-degree Aggravated Harassment, a Misdemeanor, based on an incident at 6:48 p.m. Dec. 13. Brown sent a woman a woman a text message after he had been asked many times to cease all communications. He was awarded a Conditional Discharge and fined $150. A six-month order of protection was issued, barring Brown from contacting the woman.
• In a plea bargain, Richard M. Oehler, 40, of Karen St. in Warrensburg — who had been growing marijuana at his home — pled Guilty to fourth-degree Possession of Marijuana, a Misdemeanor. The charge to which he pled Guilty was reduced from a Felony charge of third-degree Possession of Marijuana. A charge of Unlicensed Growing of Marijuana was dismissed in the case. Oehler was granted three years' probation and assessed a fine and surcharge totaling $705. He was also ordered to undergo substance abuse evaluation — and treatment if necessary. The terms of probation include Oehler working at a job or performing 10 hours of community service per week during his probation. Oehler had been arrested Sept. 20 when police found at least 19 mature marijuana plants at his home.
• Malcolm K. Laustrup, 29, of Queens Drive, Hudson Falls, was arraigned on charges of Unlicensed Operator, Operating Without Insurance, Unregistered Motor Vehicle, Uninspected Motor Vehicle, Moving from Lane Unsafely, Improper Left Turn, and No Turn Signal. He was stopped at 7:05 p.m. Nov. 28 on Rocky Ridge Road following a car collision. His case was adjourned to Jan. 25.
• Charles R. Cribb, 55, of Harlem St. in Glens Falls was arraigned on a charge of Driving While Intoxicated, a Misdemeanor, based on a traffic stop at 11:47 p.m. during New Year's Eve on River St. in Warrensburg. He also faces charges of Driving with a Blood-Alcohol level exceeding .08 percent, Uninspected Motor Vehicle and Consumption of Alcohol in a Motor Vehicle. His license was suspended pending prosecution, and his case was adjourned to Jan. 25.
Vote on this Story by clicking on the Icon