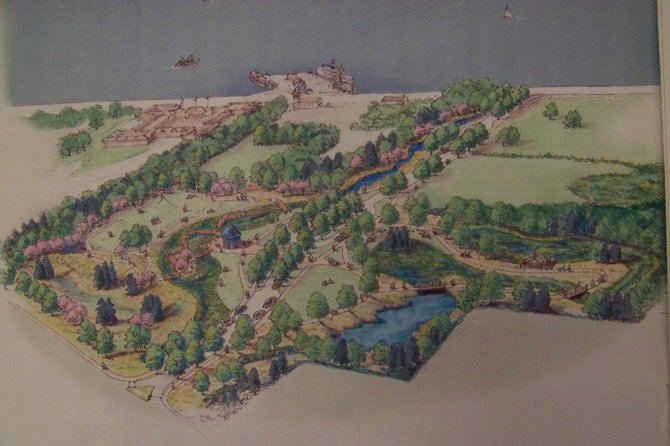 continued — "They were explicit they want it as simple as possible," Blais said.
That request contrasts with the man who "lived large," building various accommodations, restaurants and real estate developments in his career — then later in life making an indelible mark on the region through generous philanthropy.
Wood launched the Double H Hole in the Woods camp for critically ill children, donated many millions of dollars to area hospitals, health clinics and the Crandall library, bankrolled a theater in Glens Falls for the performing arts, and made hundreds of other significant donations that boosted the quality of life for area citizens.
Warren County Board of Supervisors Dan Stec hailed the $750,000 contribution as well as the pending name for the park.
"It's very appropriate considering Charlie Wood was so involved in so many good, beneficial projects in the area," he said.
Stony Creek Supervisor Frank Thomas offered a similar thought.
"It's a very fitting name," he said.
Vote on this Story by clicking on the Icon