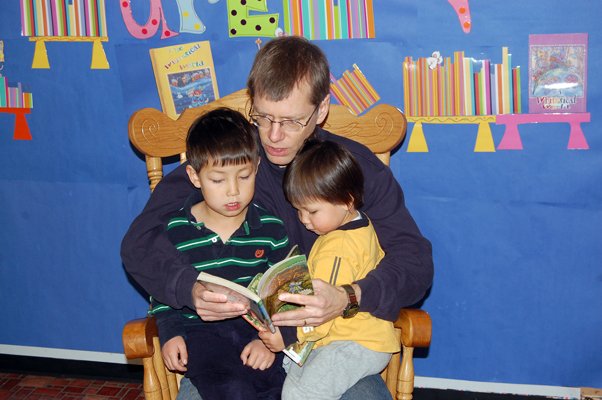 continued — Ultimately, being read to will help children be more advanced in school and is key to learning in all its forms.
"It is the single most important thing parents can do with their children in their educational advancement," Ransom said. "There have been a lot of studies done about reading."
Sixty percent of children who were read to frequently count to 20 or higher, compared to 44 percent of those who were not read to frequently, according to the National Center for Education Statistics.
A total of 54 percent write their own names, versus 40 percent, while 77 percent read or pretend to read, compared to 57 percent.
But only 55 percent of children ages three to five were read to daily in 2007, according to the National Center for Education Statistics. Children in families with incomes below the poverty line are less likely to be read to aloud every day than are children in families with incomes at or above poverty.
Hagen began reading to his children as soon as it was possible without them wiggling out of his arms.
"They get a sense of what a story is and how books work from beginning to end," Hagen said. "They get a sense of how language is written, and they become familiar with the shapes of words and letters."
Kai has a dictionary and reads the word, while Hagen reads the definition.
He believes his children gain better concentration too. It is different than watching television, which puts viewers in a trance.
"When reading books your mind is making pictures," Hagen said. "It is shaping your mind in a different way.
"I also have the opportunity to have a comfortable situation with my child. You have the emotional and intellectual happening and you have something to talk about."
Vote on this Story by clicking on the Icon