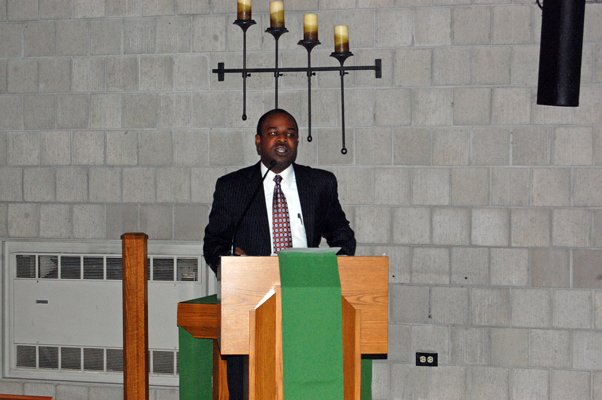 continued — "We need to teach kids that bullying is discrimination," Duprey said. "We can't wait another day. We can't lose another child. No child should ever feel his or her only recourse is suicide."
Fortunately, Duprey has confidence that the next generation will do better than ever has been done before.
"Let's all work a little harder in 2012 and make our corner of the North Country a safer, more compassionate place to live."
Yet, every year it seems as if more of King's dreams disappear, said Don Papson, president of the North Country Underground Railroad Historical Association.
"Today, Americans routinely assassinate each other's character."
There is terrorism, homelessness and so much more dragging people down.
But it is possible to make the world better, Papson said.
"Life is hard, but we must climb the stairs," he said. "We cannot walk alone. We must walk together, for together, we can change the world."
Papson has always wanted to change the world and worked toward that goal as a union worker who participated in King's civil rights movement, the first male primary teacher in Chicago and as a museum director telling stories of freedom.
"If you embrace your dream you will make a difference," he said. "Let us not wait until someday to fulfill our dreams. Let us embrace our dreams today."
Vote on this Story by clicking on the Icon