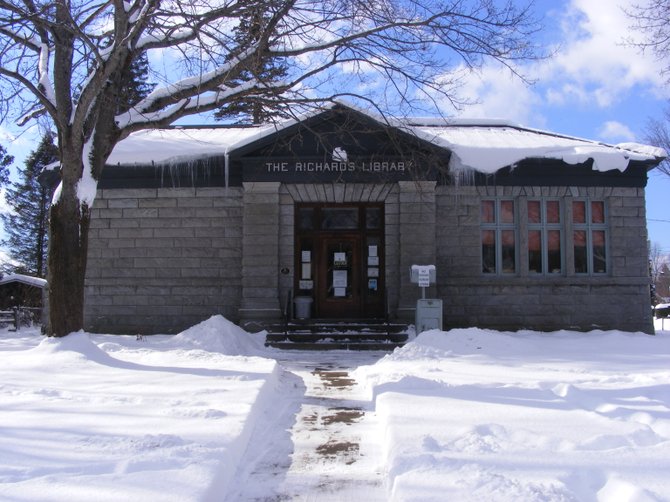 continued — Although the library tax levy would, if approved, be listed as a separate charge on the school tax bill, it is not a part of the school taxes. It is a separate levy allowed by state law, particularly for private libraries like Richards Library that serve the public.
Library officials have estimated that this levy would cost 19 cents per thousand of assessed valuation on property owners' tax bills.
The Warrensburg Central School District, with about 6,000 residents, includes Warrensburg, Thurman, and small portions of bordering towns including Lake George, Bolton, Stony Creek and Chester.
The tax levy represents $4.48 per capita — just a fraction of the public support that libraries in neighboring communities now receive.
Library Board of Trustees President Susan Jennings said the people attending the open house were enthusiastic about the library's future and the features it will offer the public if the public funding is approved.
"The open house was wonderful and uplifting," she said, noting that the trustees are hoping the vote will be approved. "If people of Warrensburg and Thurman want to keep their library for more than a couple of years, they've got to get out and support it —the library's finances are now down to bare bones."
Vote on this Story by clicking on the Icon