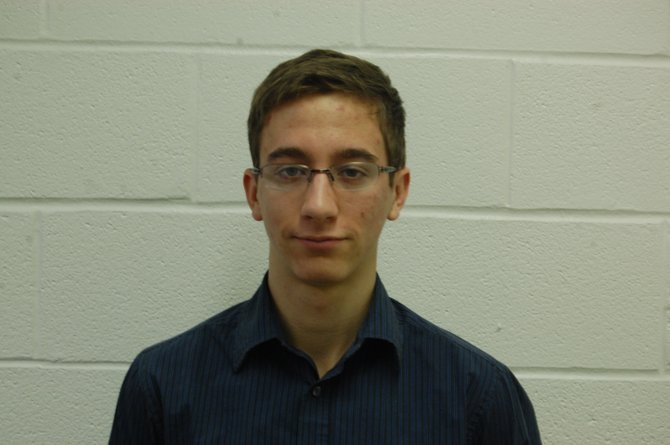 continued — "This problem evolved over many years and the public wants it resolved now," Simpson said.
Students have not been happy at times either. They wanted to know why they lost a band teacher and why the fitness center was closed to them earlier this year and closed to the public. The latter stems from the contingency budget, which doesn't permit use of school facilities by outside organizations.
Simpson makes a presentation to the school board at the beginning of each meeting and talks to officials about what issues students feel are important.
He thinks he has been able to make a little bit of a difference so far, though he feels he could do more if it was not for the contingency budget.
"I think it is important students have a way to contact the board and for students to understand what is happening," Simpson said. "I think it is good for students to get a view into what is controlling their school."
For Amo, having a student school board member provides the superintendent and board with ground-level information from a student representative. It is a sort of eye in the sky.
"It is a great opportunity for democracy in action," Amo said. "Hopefully they recognize they have the opportunity for a student voice that has a path to the board."
And it is always beneficial to obtain the students' viewpoint, Amo said.
"Knowing he is there to pick up dialogue from the board table and bring it back to the students is very comforting."
Simpson has enjoyed learning how local government works, and students seem to appreciate the opportunity to be heard and to gain a better understanding of what is happening in their school.
So far, Simpson said he has only missed one meeting.
Sometimes they are really interesting," he grinned, "and at times it is boring."
Vote on this Story by clicking on the Icon