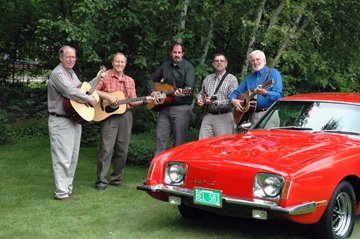 The Adirondack Mountain Club (ADK) is presenting a special program, "Backcountry Travel with Pete Fish," designed for anyone interested in exploring the wild lands of the Adirondacks.
Pete Fish, a retired forest ranger with over 30 years experience patrolling the High Peaks, will introduce his audience to the preparation needed for safe and efficient backcountry travel. Pete will also talk about how to stay alive in an emergency and how to prevent one in the first place.
This presentation will be held on Saturday, Jan. 14 at 8 p.m. at ADK's High Peaks Information Center, located at Heart Lake in Lake Placid. This presentation is free and open to the public.
On Saturday, Jan. 14, at 7:30 p.m., Ed Kanze will present a slide show based on his book "The World of John Burroughs." Through photos, quotations and narratives, Ed will celebrate the literary critic from 1837 to 1921. Burroughs was the first best-selling nature writer and one of the great authors of his time. His fame and penetrating prose brought him numerous friends, among them Theodore Roosevelt, John Muir, Thomas Edison and Henry Ford.This program is open to the public and a $5 donation is requested. For more information, please call Debbie Kanze at 891-7117.
Willsboro Coffee House will be presenting Towne Meeting, a five-member band from Plattsburgh on Saturday, Jan. 14. They will be performing vintage to contemporary music at the Congregational Church, Rt 22, Willsboro, at 7 p.m. Admission is $5 adults, $2 students. Refreshments are available.
Sunday, Jan. 15
The annual Knights of Columbus Free Throw contest for AuSable Forks and Peru youths will be held on Sunday, Jan. 15 at 1 p.m. at Holy Name School in AuSable Forks. Boys and girls ages 10-14 are eligible to compete. Winners can advance to higher levels of competition.
The Lake Placid Center for the Arts will screen an Encore production of the Family Opera, "The Magic Flute," on Sunday, Jan. 15 at 4 p.m. The program is presented as part of The Met: Live in HD series. Tickets are $10 Adults, $7 Children. Call the LPCA at 523-2512 for more information.
Vote on this Story by clicking on the Icon