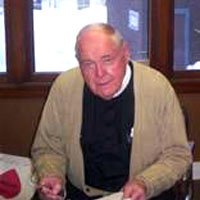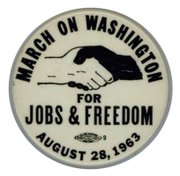 Saranac Lake — Rev. Bill Small didn't think much of his participation in a 1963 event in Washington, D.C.
However, the pastor, then 26 and in his second year as a spiritual leader, was surprised at the reaction he received from his Albany-area parish when he returned from the event, which featured Martin Luther King Jr.'s immortal "I Have a Dream" speech.
"My supervisor was very upset that I went," Small, who is caucasian, said. "The congregation was furious that I was at that event. Unfortunately, I got angry in return. What I should have been was disappointed. It was a wake-up experience for me."
Small, who is now associate clergy and a former rector at St. Luke's Episcopal Church in Saranac Lake, will speak about his memories of the trip, Dr. King and the need to carry on the message of Civil Rights at a Martin Luther King Jr. celebration called "Carrying On!" Sunday, Jan. 15, from 3 to 4 p.m. at the First Presbyterian Church in Saranac Lake.
"We are a long way from that day in 1963, but I still believe that Dr. King's message is extraordinarily relevant for us today," he said.
Small wants to convey the feelings at the time of the famous march on Washington, D.C. and the climate of the country, something he said has become more distance in recent years.
"I am beginning to be aware that fewer people remember what the mission was about and that younger people hardly know about who Martin Luther King Jr. was," Small said. "There is little awareness on how violent and difficult those days were and how his vision of peaceful resistance and goals helped bring change. It's something I am even more aware of now, just how key those years were."
Small said that he was amazed when he went to the march 48 years ago and said that it was a unique experience.
(Continued on Next Page)
Prev Next
Vote on this Story by clicking on the Icon