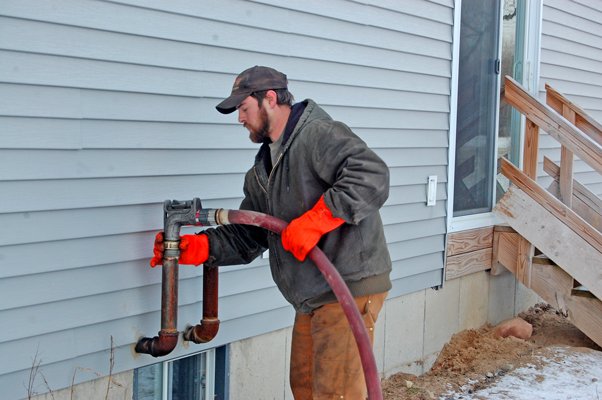 Take fuel oil, for example. As of Jan. 2, the average cost of home heating oil in New York was $4.08 per gallon, according to the U.S. Department of Energy. That's a rise from $3.51 this time in 2011, $3.05 in 2010, and $2.53 in 2009.
"I'm paying $600 oil bills every three weeks," LePage said. "I can do it, but many people cannot afford to do that."
By the numbers
New York will see a 24 percent drop in HEAP funding for the winter of 2011-12 — $375.7 million, which is down from $495 million in 2010-11.
It is unclear how much federal funding Clinton County will get from HEAP this year, according to LePage, since the U.S. Department of Health and Human Services (HHS) releases HEAP block grants to states at various times throughout the season. HHS distributed the initial block grant of $1.853 billion on Oct. 31 and an additional $845 million on Dec. 22, for a total of $2.581 billion. More will be released later this winter.
Last year, Clinton County distributed about $7 million in HEAP funding for its 10,344 cases (7,387/Regular and 2,957/Emergency), according to LePage.
In November and December 2011, Clinton County processed 7,010 HEAP cases, helping 15,491 residents.
"We did a lot (of HEAP funding) in the two weeks at the end of December," LePage said.
Future of HEAP
The federal government continues to cut HEAP funding, which helped heat 8.9 million households in the U.S. last winter. The budget was $5.1 billion in 2010; $4.7 billion in 2011; and $3.478 billion in 2012. President Obama originally proposed the program be cut to $2.57 billion in 2012, but the U.S. Congress settled on the higher amount.
Asked what Clinton County would do without HEAP, LePage said, "It would be a disaster ... It's vitally important to people of the North Country."
LePage said many people don't understand HEAP and the kind of residents it helps. While a portion of the people who get HEAP benefits also receive public assistance, most are elderly, disabled or the working poor.
Vote on this Story by clicking on the Icon